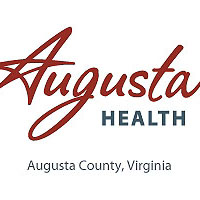 Augusta Health has had nine confirmed cases of Type B influenza this flu season.  These cases have occurred earlier than usually experienced.  Typically, Augusta Health sees one early case of Type A, and then sees no more cases until January.  Typically, Type B influenza is seen toward the end of flu season.  Most of the current cases of flu were diagnosed in physician practices, and the patients were not hospitalized.
Experts believe that flu viruses spread by droplets when people who have the flu cough, sneeze or talk.  These droplets can land in the mouths or noses of people nearby.  Most healthy adults are able to infect others one day before symptoms develop and up to seven days after becoming sick.  Influenza is a respiratory illness; not the stomach flu.
According to the Centers for Disease Control, the single best way to prevent the flu is to be vaccinated.  This year's flu vaccine contains protection against Influenza A (both H3N2 and H1N1) and Influenza B.  Flu vaccine is readily available at many locations this year, including Augusta Health's Convenient Care Clinics, local physician offices and other retail locations.  It takes about two weeks after the vaccine is received for antibodies that protect against the flu to develop.  The vaccine does not protect against illnesses not caused by flu virus.
Other habits that can stop the spread of flu virus and other germs are:
· Avoiding close contact with people who are sick.
· Staying home when you are sick to avoid infecting others.
· Covering your mouth and nose while coughing or sneezing.
· Washing your hands frequently.
· Avoiding touching your eyes, nose or mouth.
· Practicing good health habits like getting plenty of sleep, drinking plenty of fluids, eating nutritious food and keeping physically active.
More information on the flu is available by visiting www.cdc.gov/flu or contacting a healthcare provider.