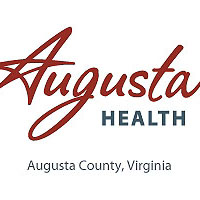 Augusta Health Cancer Center's Breast Program has been granted a full three-year accreditation by the National Accreditation Program for Breast Centers (NAPBC), a program administered by the American College of Surgeons.
Accreditation by the NAPBC is only given to those centers that have voluntarily committed to provide the highest level of quality breast care and that undergo a rigorous evaluation process and review of their performance.
A breast center that achieves NAPBC accreditation has demonstrated a firm commitment to offer its patients every significant advantage in their battle against breast disease.  In addition to being compliant in all 27 standards, the surveyor recognized clinical management, stating the "'treating physicians work as a team to provide streamlined, comprehensive care to their patients", with a "strong, hardworking" interdisciplinary team at the center. She also recognized the "very comprehensive (support) services offered, including an awesome cancer-patient-focused exercise program run by a two-time breast cancer survivor and fitness guru."
Dr. William Thompson, Breast Center of Excellence Committee Chair at Augusta Health, stated, "The NAPBC re-accreditation reaffirms our continuing commitment to multidisciplinary state of the art breast care in our community. I wish to thank all of those who have contributed to the development of our program and continue to provide this high standard of care to our community".
Receiving care at a NAPBC-accredited center like the Augusta Health Cancer Center ensures that a patient will have access to:
Comprehensive care, including a full range of state-of-the-art services
A multidisciplinary team approach to coordinate the best treatment options
Information about ongoing clinical trials and new treatment options
And, most importantly, quality breast care close to home.
The accreditation survey effort was coordinated by the Breast Excellence Committee at Augusta Health led by surgeon William G. Thompson, MD; radiologist Patricia Buchanan, MD;  and breast navigator Meg Shrader, RN, BSN, CBCN. During the survey process, the staff of the Augusta Health Cancer Center's Breast Program demonstrated compliance with the 27 standards established by the NAPBC for treating women who are diagnosed with the full spectrum of breast disease.  The standards include proficiency in the areas of: leadership, clinical management, research, community outreach, and quality improvement.
For more information about the National Accreditation Program for Breast Centers, visit their website at www.accreditedbreastcenters.org.
Augusta Health is an independent, nonprofit community hospital whose mission is to promote the health and well-being of our community through access to excellent care.  Named one of the 100 Top Hospitals in America by Thomson Reuters in both 2011 and 2012, Augusta Health has also been nationally recognized by HealthGrades as one of America's 100 Best Hospitals for clinical excellence and patient safety for the last three consecutive years.  For more information about Augusta Health, its programs or its services, please contact public relations at 540.245.7329 or 540.221.7329, or visit our website, www.augustahealth.com.