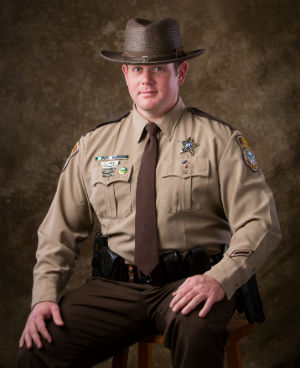 Donald Smith, candidate for Augusta County sheriff, issued the following statement on the issue involving accreditation for the Augusta County Sheriff's Office.
This is my stance on the Augusta County Sheriff withdrawing the department accreditation. First, given the current investigation into the missing money and other items from the Sheriff's Office, I support Sheriff Fisher's decision to withdrawal from the accreditation program.
Furthermore, if Sheriff Fisher had not surrendered this program, the Virginia Law Enforcement Professional Standards Commission would have ultimately been forced to suspend the department's accreditation for 18 months anyway so as to maintain the integrity of the accreditation process for all agencies.  Therefore, the accreditation for the Augusta County Sheriff's Office would not have been in place for 18 months regardless of how Sheriff Fisher chose to handle the situation.   Accreditation is extremely important to any Sheriff's Office, department, employees, and the community.  Accreditation certifies a department to be eligible for Federal and State grants and protects agencies against legal recourse.  Accreditation builds confidence and a trustworthy relationship between the agency and the community by demonstrating that an agency is committed to adhering to a set of accepted standards.  As the Sheriff, I will work diligently to build the community's trust again in our department and create programs that establish a reasonable transparency.  I will work hard to make this department one that the citizens are proud of and over the next 18 months structure the Sheriff's Office so that we don't have reoccurring issues, like this one, within the department.  We can then be reaccredited when eligible.
The department, as a whole, is being criticized unjustly, as corrupt.  I think it is important for the community to understand that the law enforcement division within the Sheriff's Office followed procedure in the collection, packaging and storing of all evidence. The missing money and other items would never had been logged and put into the evidence room if the men and women enforcing the law throughout this community were corrupt.  It would have never been documented.  This missing evidence from the evidence room is an administrative issue.  I would like to make it clear that there is only a select few that had access to that room and even fewer that had access to the money in the safe.  None of them are the men and women that respond to calls for service, collect evidence, or interact with the community. As Sheriff, I will implement policies and procedures, structure the command staff, and establish a proper chain of command to ensure an office that adheres to the professional standards that all the citizens expect and deserve.