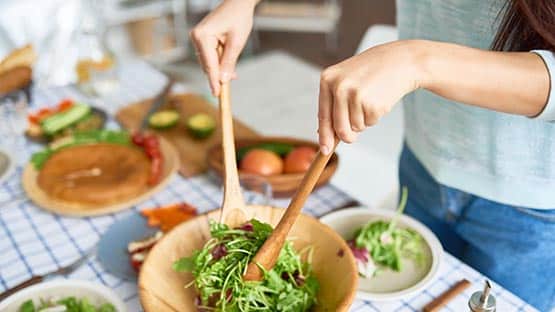 Virginians will be able to immerse themselves in Virginia foods and beverages as part of a new ticketed event at the State Fair of Virginia called Taste of Virginia.
The Sept. 28 event offers ticketholders the opportunity to sample food and beverages grown and produced across the Commonwealth.
Local produce will be transformed into culinary delights by celebrity chefs inside the historic Meadow Hall.
Taste of Virginia celebrity chefs
Hampton Roads' Kip Poole, who has appeared on the television show The Big Brunch and on Food Network's Guy's Grocery Games
Steve Glenn, a finalist on Gordon Ramsay's Hell's Kitchen, and the culinary director at The Underground Kitchen in Richmond. The Underground Kitchen provides a platform for chefs of color, women and those in the LGBTQ+ community.
Leah Branch, executive chef at The Roosevelt in Richmond and a contestant on Cooking Channel's Sugar Showdown
Mike Lindsey, owner, founder and executive chef for Lindsey Food Group, which operates Lillie Pearl, Buttermilk and Honey and Bully Burger restaurants in Richmond
Keya Wingfield, the Food Network's 2020 baking champion
Tammy Brawley, owner of the Green Kitchen catering company in Richmond and chef on Virginia Farm Bureau's Real Virginia television program
Kaniyah Cary, a top contestant on the Food Network's Kids Baking Championship, season 3, and owner of KC's Buttercream Sweet Shoppe
Tickets and fair information
Only 250 tickets are available for the Taste of Virginia event and may be purchased online.
If you purchase your ticket before Sept. 1, tickets are $75 each. After Sept. 1, tickets will be $100 each. Tickets include fair admission, premium parking and access to live music on the Main Stage.
Part of the proceeds will benefit the Virginia Foundation for Agriculture in the Classroom and the State Fair of Virginia Scholarship Program.
The 2023 State Fair of Virginia will run from Sept. 22 through Oct. 1.
More information on the State Fair is available at StateFairVa.org.
Related stories
Preview, schedule: State Fair of Virginia set for 10-day run beginning Sept. 22
Published date: August 13, 2023 | 10:50 am
State Fair of Virginia offers VIP treatment, 'different view of fair' through annual gala
Published date: July 25, 2023 | 4:04 pm
State Fair of Virginia releases competition guide with two new culinary categories
Published date: July 18, 2023 | 2:38 pm
Who are Virginia's ag superheroes? Nominations open for State Fair trading cards
Published date: February 17, 2023 | 5:33 pm