Egglegru and His Crew of Gigglers
By Tiffany Andrews
Book-signing & Conversation
Saturday, Dec. 21 … 10 a.m. – noon
Tiffany will be joined by Justice Allen, her former student (now a  freshman at Waynesboro High School) who pushed her to complete the book!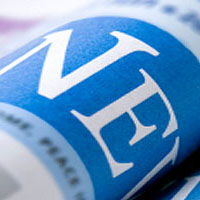 Egglegru is a happy giant with one big challenge. He enjoys his life, but is in clear need of help to maximize his potential. Through the friendship and teamwork of an unexpected crew of selfless helpers, Egglegru is able to do just that.
Though fairy tale-like in nature, this story is set in a very real place: one of America's best small cities: Staunton.
It's the tale of Egglegru, a giant living in Staunton, with several references to the large metal sculptures of local artist Willy Ferguson (which can be seen all over town) as well as other notable Staunton landmarks.
The Giant needed help because when he would drop things, he was too tall to reach the ground, but the Gigglers – small, joyful creatures with bright red hair and blue skin – help him to complete his tasks … much like Justice did by encouraging his former substitute teacher to finish the children's book she had described to him!
About the Author: Tiffany Andrews is a local elementary teacher who has always had a dream to write and illustrate a children's book. Though she had the vision for Egglegru and His Crew of Gigglers, it was one of her students who persistently encouraged her to finish it. For this reason, it is her honor to use 50% of the profits from the book to establish a scholarship fund for the young man.
Call Bookworks at (540) 887-0007, or visit the shop at 101 W. Beverley Street in historic downtown Staunton, with any questions.