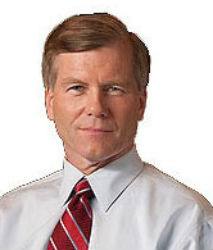 A federal appeals court has set into motion the possibility that former Virginia Gov. Bob McDonnell could be headed to prison as soon as next week while awaiting a final appeal of his conviction on federal corruption charges.
The court ruled Thursday against a request from McDonnell that he be allowed to remain free on bond while pursuing an appeal with the United States Supreme Court. A petition by his attorneys in the matter suggested that he could be forced to report to prison as soon as Aug. 27 even as the appeal process were to be playing out in the final stages.
McDonnell's attorneys have asked the Supreme Court to allow him to continue to be free as they continue efforts to have his conviction overturned.
It is more likely that McDonnell is still at least weeks, if not months, away from being required to report to prison.
– Story by Chris Graham