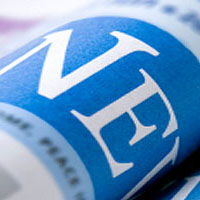 The gun violence prevention organization Americans for Responsible Solutions PAC is partnering with House Majority PAC to launch an ad campaign against Republican Representatives John Mica (FL-07), Lee Zeldin (NY-01) and Barbara Comstock (VA-10), who are running for re-election in districts where gun violence prevention has emerged as a deciding issue among voters in recent polls.
The partnership and campaign backed by a $232,000 investment are part of ARS PAC's national Vocal Majority Campaign to hold candidates accountable and mobilize millions of Americans to make the election a referendum on gun violence prevention.
In addition to these investments, ARS PAC has made numerous other investments in key battleground states and races. ARS PAC's Co-Founders Former Congresswoman Gabrielle Giffords and her husband, Navy combat veteran and retired NASA astronaut Captain Mark Kelly, have also embarked on 14-state, 42-day Vocal Majority Tour to build grassroots support for gun violence prevention alongside ARS PAC-endorsed candidates that are Champions for the Vocal Majority.
"The Vocal Majority of Americans support closing loopholes in our gun laws to help keep firearms out of the hands of people who shouldn't have them," said ARS PAC Executive Director Peter Ambler. "Champions for the Vocal Majority are running in races up and down the ballot and voters deserve to know who will be their voice for commonsense gun safety laws, who will stand up to the gun lobby, and who will not. Voters are sick and tired of Congress failing to act – it's time our lawmakers put voters first, not the gun lobby."
"Gun violence has become one of the most potent issues in House races across the country, particularly in these districts where gun violence prevention is a top-of-mind issue for voters whose current representatives have voted in lockstep with the gun lobby," said Jeb Fain, Communications Director of House Majority PAC. "It's clear that voters want to elect candidates who are champions for gun violence prevention, will work to pass commonsense gun safety measures, and bring real change to Congress that will save lives."
ARS PAC and HMP's campaign hits Republican Rep. Barbara Comstock since she has continuously sided with the gun lobby and voted against any commonsense measures to make our communities safer. She has voted 23 times to block legislation that would have prevented suspected terrorists from legally buying guns. The gun lobby has spent thousands of dollars supporting Comstock, so she has put the gun lobby ahead of Virginia families and continues to risk their safety.