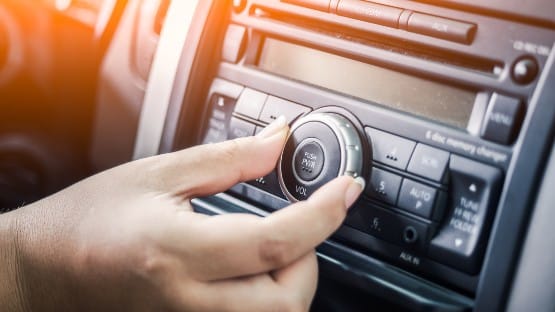 Automakers are taking steps to leave AM radio receivers from new cars, which, seems logical.
The audience for AM has been trending down for years, and as of the most recent accounting is down to around 45 million Americans, about 20 percent of the radio-listening population.
AM stations tend to be heavier on news, and of course, heavier on right-wing talk.
Huh …
It ain't because of politics that Abigail Spanberger, a Virginia Democrat who represents the Seventh District in the U.S. House, is on board with an effort to get corporate leadership at Ford, Volkswagen, BMW, Mazda, Volvo, Tesla, Polestar, Rivian, GM and Mercedes Benz to continue to build AM receivers into new vehicles.
"AM radio has more than 45 million listeners each month, and our constituents rely heavily on it for emergency alerts and local news, information, and weather," a bipartisan group including Spanberger wrote to automakers. "In the case of natural disasters – tornadoes, floods, wildfires, and other local emergencies – AM radio is a lifeline. It provides early warning, up-to-the minute local information needed to survive when these disasters strike, and ongoing, life-saving information in their aftermath when the danger is often the greatest."
According to FEMA, more than 75 radio stations, most of which operate on the AM band and cover at least 90 percent of the U.S. population, are equipped with backup communications equipment and generators that allow them to continue broadcasting information to the public during and after an emergency, according to the lawmakers.
And then there's how AM radio is free to all Americans, not requiring a subscription or a broadband connection.
"For rural Americans, the importance of having access to AM radio in their car or truck is particularly important," the lawmakers wrote. "When Internet connectivity and cell phone service is limited or unavailable, these residents do not have as many options to access emergency information as those living in more densely populated areas."
The bipartisan letter was led by Reps. Greg Pence (R-IN-06) and Bob Latta (R-OH-05).