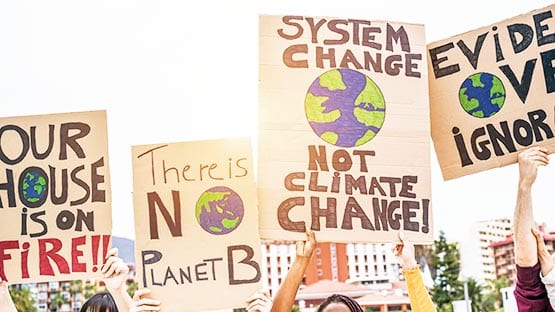 Albemarle County and the City of Charlottesville have launched Resilient Together, a project that seeks to identify opportunities and design strategies to build community resilience to climate change.
Scientific projections show challenges like hotter heat waves, more destructive storms, wildfire smoke and invasive pests will increase in the coming years and decades, with implications for our community's health and well-being.
"Sometimes resilience means adapting systems and behaviors to climate change," said Gabe Dayley, Albemarle's climate protection program manager. "Other times it means strengthening community networks or emergency response."
Emily Irvine, Charlottesville's climate program manager says the impacts of climate change do not stop and start at the jurisdictional boundaries between Charlottesville and Albemarle County.
"Studies have shown that the jurisdictions have similar vulnerabilities and challenges," Irvine said. "Collaborating will help produce better, stronger results."
The planning effort will take approximately 18 months, resulting in two complementary plans that support each other and recognize the similarities, differences and unique needs of both jurisdictions.
The project team, made up of staff from Albemarle County, the City of Charlottesville and the University of Virginia, will partner with regional and local organizations and community members to identify how to adapt and build resilience to climate change.
The community is invited to participate in the process. An open house and project kickoff event will be held on Sept. 26 from 4-7 p.m. at Carver Recreation Center.
For more information on the project, visit https://engage.albemarle.org/resilient-together