Attorney General Ken Cuccinelli gave a grant of $245,000 to buy bulletproof vests for local Virginia law enforcers who do not currently have them. He presented the funds to the Bedford County Sheriff's Office to help establish the "Protect the Protectors" ballistic program to provide protective equipment to law enforcement agencies that are unable to afford them for their own officers.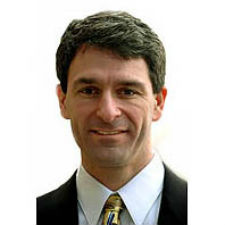 The program will provide needed vests to the law enforcement affiliates of the Southern Virginia Internet Crimes Against Children Task Force (SOVA ICAC), which deals with child pornographers and Internet child predators and is run out of the sheriff's office.
Bedford County Sheriff Mike Brown is using the funds, plus funds he raised from Moose International and others, to supply six Virginia law enforcement agencies ballistic protection. Brown presented the vests in a Capitol news conference this afternoon to the heads of the Rocky Mount Police Department, the Waynesboro Sheriff's Office, the Central Virginia Community College Police, the Virginia School for the Deaf and Blind Police Department, and the Rappahannock County Sheriff's Office.
Cuccinelli's $245,000 contributions came from criminals, not Virginia taxpayers. In 2012, the attorney general's Medicaid Fraud Control Unit was the lead investigator in the second largest Medicaid fraud settlement in U.S. history. The $1.5 billion Abbott Laboratories fraud case resulted from the company's illegal marketing of its drug Depakote for uses not approved safe and effective by the Food and Drug Administration.
On top of the restitution to the Virginia's Medicaid program, the office earned $115 million in asset forfeiture funds as lead investigator in the case. The attorney general said he wanted to share $105 million of those funds with state and local law enforcement. These funds are part of that commitment.