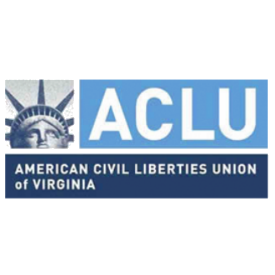 The American Civil Liberties Union (ACLU) of Virginia today applauded the governor's action on "ban the box" that will help lead the way to greater opportunities for former offenders seeking to reenter the workforce. The Governor's Executive Order No. 41 prohibits asking about criminal history on state applications, ties any inquiry about past criminal histories to the requirements of individual jobs, and makes sure that criminal background checks are only done by state agencies after a person has been found eligible for a job and is being considered for employment.
"For an increasing number of Virginians, checking a box on an application about prior criminal history automatically disqualifies them from even being considered for a job for which they are otherwise qualified," explained Claire Guthrie Gastañaga, Executive Director of the ACLU. "Everyone should have the chance to show that past mistakes should not automatically disqualify them for a job for which they have the needed skills and abilities," Gastañaga said. "Today's action by the Governor better ensures that former offenders are judged on their merit, not their mistakes. We urge local government leaders and executives of private companies to follow the Governor's lead on this opportunity issue — banning the "box" on their employment applications and making other similar changes to hiring procedures to ensure that criminal history information is used only when directly relevant to a particular job and collected only after a person deemed eligible for a job is being considered."
According to the U.S. Department of Justice (DOJ), more than 650,000 individuals are released from prison every year. To reduce the recidivism rate for these individuals, the DOJ has identified three key elements to successful re-entry into our communities. One of these key elements is helping these individuals find and keep a job.