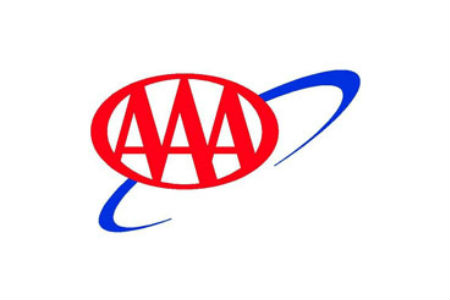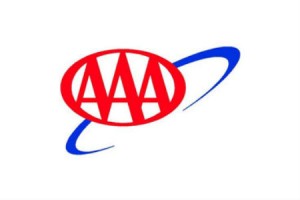 Gas prices may have inched up again this week, but this year there is less madness at the pumps.  Drivers across the country paid the lowest for fuel in March than they have since 2010.  Prices at the pumps averaged $3.51 per gallon in March, which was 17 cents per gallon higher than the monthly average in February. March prices averaged $3.70 per gallon in 2013, $3.83 per gallon in 2012, $3.53 per gallon in 2011 and $2.78 per gallon in 2010.
The national average price at the pump jumped three cents on the week to $3.57 per gallon Friday, 11 cents more expensive than one month ago, yet prices are seven cents lower than a year ago.  While the year-over-year discount remains, it is the narrowest it's been since late January.
Crude oil dropped below the $100 barrel mark mid-week, the first close below the triple-digit mark since March 25.  The commodity was undoubtedly pushed lower following weak economic data from China, as well as the likelihood that geopolitical tensions with Russia are unlikely to disrupt crude oil distribution.  However, crude oil returned to triple digits by the week's end, supported by U.S. positive economic data showing U.S. companies stepped up hiring in March and unemployment filings continue to decline, evidence the economy is rebounding following a weather-driven lull over the winter.  Friday's settlement of $101.14 per barrel marked a 53-cent drop on the week.
In its weekly report, the Energy Information Administration noted that U.S. crude oil stocks fell for the first time in 11 weeks, down 2.4 million barrels (a bit larger than expected) to 380.1 million barrels.  Total U.S. gasoline inventories dropped 1.6 million barrels to 215.6 million barrels.  Total U.S. demand for gasoline fell 289,000 barrels per day (bpd) to 8.7 million bpd last week, according to the EIA, but still appears strong, holding almost 200,000 bpd higher than a year ago.  On a four-week-average basis, demand is 3.8 percent higher year on year.
"Spring is often the most frustrating time of year for drivers given that gas prices seem to jump every time you get in the car," said Martha M. Meade, Manager of Public and Government Affairs for AAA Mid-Atlantic.  "We're seeing the same seasonal hikes this year, but fortunately gas is not nearly as expensive as in recent years – that's a slam dunk for drivers as we move into the summer driving season."
The national average continues to creep higher entering the range that AAA expects prices to peak: between $3.55 and $3.75 per gallon.  Prices may move a little higher in the coming weeks; however the end to higher prices at the pump is likely in sight for many drivers across the country. The exception to this trend could be motorists in regions where unexpected refinery or distribution issues cause prices to temporarily spike.  Every spring refiners are required to switch to producing summer-blend gasoline by May 1.  This seasonal refinery maintenance and the actual changeover itself increases the possibility of a disruption to production, which can send prices higher in an area that is normally supplied by a limited or offline facility.  These sorts of refinery issues have been minimal this spring, but the coming weeks will need close attention.
CURRENT AND PAST GAS PRICE AVERAGES
Regular Unleaded Gasoline (*indicates record high)
 

4/6/14

Week Ago

Year Ago

National

$3.58

$3.55

$3.61

Virginia

$3.43

$3.37

$3.52

Charlottesville

$3.36

$3.30

$3.38

Norfolk Area

$3.47

$3.40

$3.53

Richmond

$3.45

$3.35

$3.50

Roanoke

$3.31

$3.27

$3.39

Crude Oil

$101.14 per barrel (at Friday's close)

$101.67 per barrel (3/28/14)

$93.26 per barrel

(4/4/13)