The UVa. men's lacrosse team, ranked No. 7 in this week's USILA coaches poll and No. 8 in this week's Warrior/Inside Lacrosse media poll, open the 2014 campaign on Thursday at home against Loyola, ranked No. 12 in the coaches poll and No. 16 in the media poll. The game will be contested at Klöckner Stadium with faceoff slated for 7 p.m.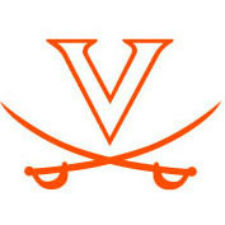 Live stats will be available at VirginiaSport.com. There will be a live video webcast available through Cavaliers Live at VirginiaSports.com for a subscription fee. John Freeman will bring the play-by-play and Doug Tarring will provide the analysis.
Thursday's game marks the earliest start in UVa men's lacrosse history by eight days. Previously, the earliest start was Feb. 14, 2009 when the Cavaliers hosted Drexel.
UVa and Loyola meet for the 17th time and for the first occasion since the 1991 season. UVa leads the all-time series with an 11-5 margin. The series between these programs began in 1938 and from 1982-88 it was contested every season.
Loyola head coach Charley Toomey is in his ninth season at the helm of his alma mater and returns 26 letterwinners from last year's 11-5 squad, a team that nearly upset eventual-national-champion Duke in the NCAA First Round, falling in double overtime, 12-11.
The 1991 meeting with Loyola was played at Scott Stadium in a matchup between the then-No. 2 Greyhounds and the then-No. 3 Cavaliers. Loyola started the game on a 6-1 run and it looked as if the Greyhounds would roll. After that lackluster first quarter, UVa jumped on the shoulders of sophomore attackman Kevin Pehlke for a 14-1 run and Virginia never looked back, winning 17-10. Pehlke scored seven goals and finished with 10 points. The 1991 UVa win catapulted UVa to the No. 1 spot in the nation, the first time the Cavaliers owned the top spot since the end of the 1980 regular season.
The Cavaliers are 47-32-1 (.594) all-time in season openers, including a mark of 27-16-1 (.625) when opening up the season at home. Thursday's game will mark the 10th time in the last 15 seasons the Cavaliers have opened at home.
Virginia enters 2014 after finishing with a 7-8 record last year and missing the NCAA Tournament for only the second time in head coach Dom Starsia's 21 years at UVa.
With 28 returning lettermen, including seven starters, Starsia's squad is ranked No. 9 in two of four preseason polls (Face-Off Yearbook and Lacrosse Magazine). The USILA coaches poll ranked UVa No. 7 and the Warrior/Inside Lacrosse media poll ranked UVa No 8.
Tickets for Virginia home lacrosse games can be purchased online at VirginiaSports.com, by phone at (800) 542-8821 or in person at the Virginia Athletics Ticket Office in Bryant Hall at Scott Stadium Monday through Friday from 9 a.m. to 5 p.m.
Reserved seats for men's home games are on sale for $10. Single-game general admission adult tickets for men's home games are $8, while youth (18 and under), seniors (60 and over), and UVa faculty and staff tickets are $6 each. General admission tickets for groups of 20 or more are priced at $4.