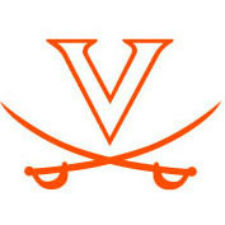 The No. 6 UVA field hockey team (1-1) fell 3-0 to No. 8 penn state (2-0) on Sunday, Aug. 31 in University Park, Pennsylvania.
penn state scored off a penalty corner in the first five minutes of the game, adding a second goal five minutes later to take an early 2-0 lead. The Nittany Lions added a third goal five minutes into the second half, scoring off another penalty corner.
"The early goal put us on our heels," said Virginia head coach Michele Madison. "We need to learn how to play from behind. I was proud of our effort. We stayed in it and were fighting hard, probably too hard. We need to take some lessons from this game and get ready for [Thursday's game against] Iowa."
Both teams took 11 shots, with Virginia holding an 8-3 advantage in the second half. Sophomore midfielder Lucy Hyams (Whitstable, England) took seven shots, four on goal.
Penn State's Kylie Licata made six saves, handing UVa its first shut out loss since the 2011 season. Senior Jenny Johnstone (Paisley, Scotland), played the first half in goal, making three saves while allowing two goals. Redshirt sophomore Rebecca Holden (Fishing Creek, N.J.) played the second half, making two saves and allowing one goal. Senior Maddie DeCerbo (Surf City, N.J.) and freshman Becca Zamojcin (Phoenixville, Pa.) each logged a defensive save.
The Cavaliers will play their third-straight road contest on Thursday, Sept. 4 when they face No. 20 Iowa in Iowa City, before returning to Charlottesville for their Sunday, Sept. 7 home opener against No. 7 Princeton at 11:30 a.m. The Princeton game is one of four contests during the regular season that will be streamed online as part of the Cavaliers Live subscription package through VirginiaSports.com.