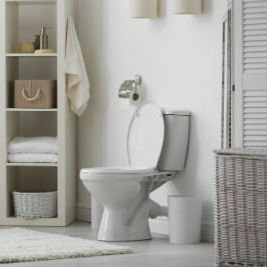 Your bathroom is an essential part of your house. It must be equipped with the things you need when getting ready for the day, like hygiene products, showers, toilets, sinks, and bathroom cabinets. All of these need proper storage.
Some only would pick the most comfortable and most convenient designs for their bathroom cabinets. As long as there are doors, drawers, and shelves, people would be contented with the bathroom cabinets available.
But you will soon realize that there is more to a cabinet than just the drawers, shelves, and doors. You may want to have unique, smart, and hi-tech elements in your bathroom cabinets rather than having the standard drawers and shelves. Here are six ways to update your bathroom cabinets.
Add Drawer Organizers and Inserts
Declutter your bathroom with organizers or inserts inside your drawers. Organizing your towels, spare toothbrushes, makeup products, skincare products, and many will be easier because with these organizers. You may have them made with the cabinets you ordered or buy them separately.
Start by making sections for your shower essentials, teeth products, hair care products,  and grooming essentials. Play around with your products, and you will, later on, figure out the best way to organize them.
Opt for Soft Drawer Rollers and Door Hinges
Pushing drawers is one thing, but smoothly pushing the drawers is another thing. There's nothing more irritating than to hear drawers making loud creaking sounds whenever they got stuck. Hence, it's best to look for good quality bathroom cabinets with soft and smooth drawer rollers to avoid these nuisances.
It's also unpleasant to hear the loud banging of cabinet doors, which is typically caused by unsmooth door hinges. That's why it is best to invest in soft-close door hinges to avoid these noises, as well as to avoid accidents like slamming your fingers in the cabinet fronts.
Days of slamming cabinet doors and drawers are over. Hinges and drawer guides are now slowly shifting into soft-close technology. They're safer, more durable, more silent, and more efficient. Don't wait for an accident to happen in your bathroom before you change your hinges and drawer rollers.
But if you want to remove and change your bathroom cabinets totally, then replace them with cabinets that are made with quality materials, including high-quality hinges and drawer rollers.
Add Light Fixtures in Your Cabinets
It's a rising trend nowadays to have light fixtures attached to storage. Having built-in lights in your bathroom cabinets will make it easier for you to locate your things, especially when you're in a rush. You can add LED cabinet lighting for a dramatic and glamorous look inside your bathroom cabinets.
To save electricity, put glass or mirrors inside your cabinet so that light will reflect and filter through the whole cabinet. You won't have to put many lights if you have mirrors or glass inside them. You can also try putting a backlit panel so that it will illuminate the whole cabinet.
If you do not want to add switches visible inside your bathroom, opt for lights that automatically turn on whenever you open your bathroom cabinets. It will be just like your fridge!
Go Handle-free
 Another trend is to have no handles on your bathroom cabinets for aesthetic and sanitary purposes. Some have push-to-open technology, where they simply push the door to open and push to close.
Some even went beyond manual work and evolved into touch-to-open technology. For instance, bathroom cabinets can now open with a touch of one finger or a nudge of your knees, or its doors will open outward or upward, depending on your needs and design preferences.
Add storage solutions for your electric gadgets
In this day and age, people use more and more electronic gadgets, even inside the comforts of their bathroom. Hairdryers, hair straighteners, electric razors, or electric toothbrushes are just a few examples of these electronics, which need storage.
Modern cabinets have charging stations inside the cabinet box or even inside drawers, as well. Adding a small container or box on the bathroom cabinet is an ideal way to store your electric gadgets when showering.
Veer away from traditional bathroom cabinet colors and finishes
Traditional cabinets have natural wood finishes. But people sometimes look into updating the color and finish of their bathroom cabinets. Manufacturers of american made bathroom cabinets now have a more extensive selection of colors and finishes that would suit the design that customers want. They offer different shades of white, gray, and natural wood.
Takeaway
Traditional cabinets become boring as time passes by. If you're ready to upgrade your bathroom cabinets, consider innovative and high-tech bathroom cabinets, as mentioned above. Having high-tech cabinets will up your bathroom aesthetic and convenience.
Karla Lopez writes online articles for a living. She is a freelance writer who curates and writes articles for various websites. Her articles focus on finance – paying off debts, financing mortgage, and other finance-related articles. But sometimes she likes writing about home improvement. When she's not busy writing articles, she's busy being a fur mom to her dogs.