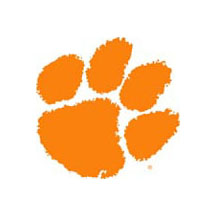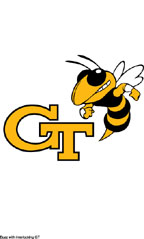 Georgia Tech had a big lead late, blew it and let its opponent take it to overtime. This time the failure to hold a late lead doomed the sixth-seeded Yellow Jackets.
#11 seed Clemson closed out regulation with a 15-6 run and forced the Jackets to hit a desperation shot in the final second to force the extra session. Georgia Tech (16-17, 7-13 ACC) still led by one, 62-61, with 44 seconds left when Damarcus Harrison hit a short jumper to give the Tigers (20-11, 11-8 ACC) a 63-62 lead.
A Trae Golden miss with 18 seconds left was rebounded by Harrison, who was fouled and hit the ensuing two free throws to make it 65-62 Clemson.
A Chris Bolden turnover gave it back to the Tigers with nine seconds left, and Clemson went 4-for-4 from the line from there to close the game out.
Georgia Tech led by as many as nine in the second half after taking a 29-27 lead into the halftime break. Both teams struggled from the field, shooting 37 percent each for the game, and a combined 32 percent from three-point range.
Clemson's first-team All-ACC performer KJ McDaniels scored 18 points to lead the Tigers, who survive to face #3 seed Duke (24-7, 13-5 ACC) on Friday.