New Jersey's online casino industry continues to shoot up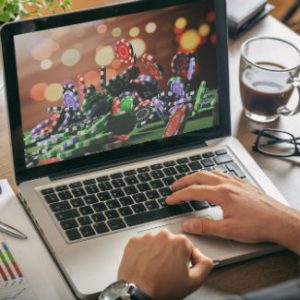 The online casino industry has seen big growth worldwide over the past few years. Land casinos have seen a decrease in revenues and even Las Vegas, which is the most popular place in the world to gamble, has been seeing fewer people visiting to gamble.
This really doesn't mean that land casinos will be irrelevant in the future. There are still people who'd like to go to land casinos and actually experience what it's like being there. High rollers will surely remain visiting hotels and casinos.
Now, in the US, it's still in the gray area whether online casino gaming is legal or not. However, since there is no particular law that prohibits Americans to wager on online casinos offshore, they can freely do this without getting into trouble.
There are states that have legalized and regulated online casino operations like Nevada and New Jersey. These two states are on the top when it comes to gambling revenues as both allow in-person and online casino gameplays and sports betting. Nevada, however, has more restrictions, but it doesn't really affect the revenue that it gets from gambling.
New Jersey is now seen as a key player in the industry as it gains more revenues from both in-person and online gambling activities. Still, the majority of the state's gambling revenue still comes from online gambling. In fact, around 80 to 90 percent of gambling revenue in New Jersey is from the online or mobile sector.
This state also plays an important role when it comes to the decriminalization of sports betting in the United States at a federal level. It was the state that challenged the Professional and Amateur Sports Protection Act of 1992 so that it can regulate local sports betting. Because of this, in May 2018, the Supreme Court of the United States has stricken PASPA down, making sports betting federally legal.
Americans are free to bet online on offshore casinos, however. There is no law that prohibits the nation from doing this. Punters can do this with their mobile devices, which is what many prefer nowadays. Punters would rather place bets on offshore online casinos and this makes sense because a lot of these operators offer many promos and bonuses to their players. You can check LibraBet bonus code details on NostraBet to know what the fuzz is about.
Recently, the state's Division of Gaming Enforcement released a report on how New Jersey is doing in terms of gambling revenues. January 2020's revenue has a 64 percent difference from last year's January revenue.
There was a 21.4 million US dollar jump when it comes to online casino revenues in New Jersey. However, there was still an increase of 8.3 percent in the revenues of brick-and-mortar casinos. It's the Borgata that came in at first place with 54.7 million dollars of revenue followed by Harrah's with 23.6 million US dollars.
Hard Rock gained 21.5 million US dollars while Ocean Casino got 16.9 million US dollars.  Resorts, however, slightly went down to 12.6 million US dollars. In total, gamblers wagered over 540 million US dollars just for the month of January.
Online gambling made more than 55 million US dollars in that month alone. This is also an increase from how much it made last year in the same month.
One factor that helped boost the New Jersey gambling revenue this first quarter of the year is the Super Bowl. It is expected that the revenue amount that the state of New Jersey and even other states would rise by March Madness as well.
Overall, this is the third consecutive month that the state has generated more than a billion in the handle. New Jersey is simply benefiting from this a lot. People from other states would now visit the Atlantic city to place their bets.
Even New Yorkers are reported to rather ride the train for 20 minutes to New Jersey and place their bets with their mobile devices. This is despite the fact that New York itself has already legalized betting. The main reason behind this is that only in-person betting is allowed in this state.
This means that New Yorkers will have to visit upstate licensed casinos to be able to place their legal bets. It's just easier to ride the train rather than drive two hours to go to upstate casinos. With this, what New York is lacking is New Jersey's gain. This may remain to stay the same this year as New York is still unsure about legalizing online betting within the state.
Overall, experts see that the Atlantic City's gambling industry's future is looking bright. More people are expected to visit New Jersey for both in-person and online betting in the next months.