Men's soccer: VMI falls to Wofford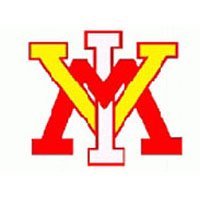 Playing in its second-to-last home game of the season, the VMI men's soccer team dropped a 6-0 decision to visiting Wofford College Saturday afternoon at Patchin Field.
After a flurry of shots by the Keydets in the opening minutes of the match, the Terriers (4-12, 4-4) played with aggression the remainder of the half to outshoot the Keydets (0-13-2, 0-8) by an 11-4 margin and put in four goals to register a 4-0 lead at halftime. Wofford would go on to shoot the ball 25 times during the game to VMI's five attempts.
In the seventh minute, Wofford's Austin Tuggle stole the ball at the top of the VMI box and shot it into the net for an early 1-0 Terrier lead. By the 22nd minute, Wofford went up by a 3-0 margin following a pair of goals by leading scorer Lucas Altman, who scored his fourth and fifth goals of the season. With just three minutes before the break, Wofford's Daniel Mayorga added one more score for a commanding 4-0 Terrier advantage.
Chris Welsh and Ben Nickol scored insurance goals in the second half for the game's final result.
Playing the latter 70 minutes, VMI keeper Jon Harrington logged six saves for the Keydets. Starting goalie Robert Allen picked up the loss before being replaced midway through the opening half.
Defender Sohrab Shaikh was credited with two shot attempts for the game for the Keydets while Tyler Colgan, David Wright and Christopher McGhan each had one.
The Keydets return to action Tuesday night with a match at UNCG slated for 7 p.m. Senior Day is scheduled for next Saturday at Patchin Field where the Keydets will face Mercer in the regular season finale.
Comments