Top News
McAuliffe announces toll relief program for Norfolk and Portsmouth residents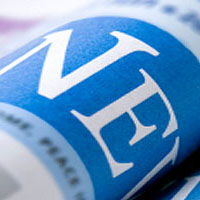 Norfolk and Portsmouth residents will soon receive help paying tolls through the Elizabeth River Tunnels. Toll Relief, the first program of its kind in the nation, will provide meaningful financial relief to qualified Norfolk and Portsmouth residents who travel the Elizabeth River Tunnels.
"Since the beginning of my administration, we have made toll relief a top priority for the Norfolk and Portsmouth regions, since there is no free alternative for users of the Elizabeth River Tunnels," said Governor McAuliffe, speaking at today's announcement. "Following my actions to cut tolls in half at the Downtown and Midtown tunnels and eliminate them on the MLK Freeway Extension, today's launch of Toll Relief is another big step in easing the burden of tolls throughout the region. We will continue to take smart, innovative approaches in solving the Commonwealth's transportation challenges to ensure our citizens and businesses can thrive and prosper in the new Virginia economy."
Elizabeth River Crossings (ERC), operators of the Elizabeth River Tunnels, has agreed to pay $500,000 a year for 10 years to help offset the cost of tolls on those users most financially stressed.
"Last year, I directed Deputy Secretary of Transportation Grindly Johnson to lead this effort and work with local stakeholders to develop a toll relief program that provides much-needed financial assistance to those individuals who need it the most," said Secretary of Transportation Aubrey Layne. "I am pleased that we now have a plan in place to do just that. I also would like to thank Elizabeth River Crossings for partnering with the Commonwealth on the creation of this critical program."
The enrollment period for Toll Relief begins December 1, 2016 and will run through February 15, 2017. Toll relief benefits will begin March 1, 2017.
To qualify for Toll Relief, participants must:
Reside in Norfolk or Portsmouth
Earn $30,000 or less per year
Have or obtain a Virginia E-ZPass transponder and registered account
Record eight trips or more during a calendar month through the Downtown or Midtown tunnels
Once a qualified participant's Virginia E-ZPass transponder has recorded eight trips or more through the Downtown or Midtown tunnels during a calendar month, a $0.75 per trip refund will be credited to his or her Virginia E-ZPass account.
Toll Relief is a 10-year program. The first year of the program will serve as a pilot. Data collected will help determine if adjustments to implementation are needed.
For more information on Toll Relief, visit www.VirginiaDOT.org/tollrelief.