Happy Birthday America adds award-winning recording artists to lineup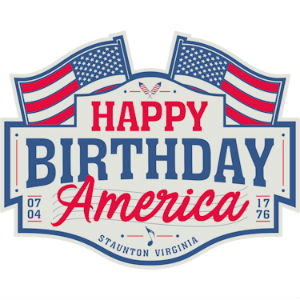 Nashville-based Gordon and Bryan Kennedy have been added to the concert line-up for the July 4 Happy Birthday America. The free concert features Wilson Fairchild with Langdon and Wil Reid. The show is scheduled to be broadcast by various PBS stations across Virginia.
"Langdon and I invited our songwriting buddies to Staunton for Happy Birthday America not just for their talents but also because they are family," said Wil Reid. "Our families go way back and as teenagers they would travel to Staunton every year for Happy Birthday USA. Everybody will love Gordon and Bryan Kennedy and they will know some big hit records they have written!"
The addition of the Kennedy brothers to the concert line-up was a natural thing to do according to Langdon Reid.
"For Wil and I to step into the lead musical role for the HBA event this year, we've brought back a lot of the elements from years past," said Reid. "It was a natural for us to invite our musical brothers, Gordon & Bryan,  to share the stage and their successes with everyone. It'll be real friends playing real music having a real good time. Can't wait!"
Happy Birthday America is a new, non-profit organization hosting the annual 4th of July festivities in Staunton's Gypsy Hill Park. The event was created by The Statler Brothers in 1970 as a hometown celebration of Independence Day. The complete schedule may be found at www.happybirthdayamerica.org.
Comments