Gas prices continue downward trend: Likely, though, to tick back up in coming weeks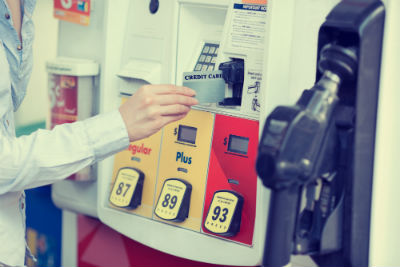 Gas prices in Virginia are down 11.5 cents per gallon over the past week, but they're still cripplingly high, at $4.60 per gallon, according to GasBuddy's survey of 4,081 stations in Virginia.
That's at least back in line with where they were a month ago – down 3.7 cents per gallon, actually.
Compared to a year ago, we're $1.66 per gallon higher.
Diesel is at $5.72 per gallon, impacting, obviously, the price of goods that have to get places by truck, which is pretty much everything.
The recent declines from our high-water mark of $5 per gallon a couple of week ago are the result of a decline in wholesale gas prices, according to Patrick De Haan, head of petroleum analysis at GasBuddy.
"While we may see prices decline into this week, the drop could fade soon if oil prices reverse, especially with strong demand over the holiday," De Haan said. "For the time being, Americans are spending nearly $100 million per day less on gasoline than when prices peaked a few weeks ago, and that's well-needed relief at a time when gas prices remain near records."
The national average for a gallon of gasoline was at $4.80 at the start of the day on Tuesday, according to AAA, down eight cents over the past week.
AAA Mid-Atlantic's Morgan Dean noted downward pressure in demand helping push prices at the wholesale level and the pump downward.
"Domestic gasoline demand dipped recently, which took some of the pressure off of pump prices. About 80 percent of stations are now selling regular for under $5 a gallon," Dean said. "But July is typically the heaviest month for demand as more Americans hit the road, so this trend of easing prices could be short-lived."
According to the latest Energy Information Administration data, gas demand currently sits at 8.93 million b/d, which is lower than last year's rate of 9.11 million b/d at the end of June. Total domestic gasoline stocks increased by 2.6 million bbl to 221.6 million bbl.
These supply/demand dynamics, along with decreasing oil prices, have pushed pump prices lower, and if these trends continue, drivers will likely continue to see relief at the pump, according to AAA.