Trending
Farmers: GMO crops help reduce inputs, enhance conservation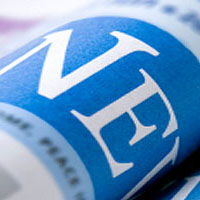 A majority of U.S. farmers and ranchers surveyed recently indicate biotechnology and genetically modified crops play an important role in farming more efficiently, according to findings released Dec. 15, 2016, by the U.S. Farmers and Ranchers Alliance and National Corn Growers Association.
More than 280 farmers nationwide were surveyed about their attitudes toward genetically modified organisms. They were asked to weigh in on the impact of GMO technology on the environment, pesticide use and yields. More than 90 percent of participants have been using GMO seeds for 10 or more years and grow a variety of crops, including corn, soybeans, alfalfa, wheat and cotton.
Survey participants said they believe biotechnology helps raise crops more efficiently and that the environment and sustainability practices will suffer if GMO technology utilization is reduced in crop production in the future.
Seventy-eight percent of farmers surveyed said they foresee increased environmental impacts—including an increase in water usage and application of pesticides—if GMO seeds are not available to them in the future.
When asked about farmers' ability to lessen their environmental footprint, 98 percent of those polled ranked GMO seeds at the top of their list.
Eighty-seven percent of farmers said GMO seeds allow them to minimize pesticide and herbicide usage. Seventy-eight percent said planting GMO crops allows them to engage in advanced farming practices such as conservation tillage, and 64 percent said GMO crops allow for efficient management of resources, specifically fuel, time and equipment.
Sixty-nine percent said that, in their experience, GMO seeds produce a higher yield, and 65 percent said the technology works best for their particular farms and regions with regard to enhanced productivity.
"With GMOs and advances in agricultural technology, we're utilizing our resources much more precisely today and have pinpoint accuracy when applying fertilizer, nitrogen and chemical applications. This is especially important on my farm in the Chesapeake Bay watershed," explained Chip Bowling, vice chairman of the USFRA and a third-generation farmer in Maryland. "The farmers' perspective in the survey findings are a direct indication of how important genetic engineering technology is for the environment and our food supply, and how it benefits farmers and consumers alike."
The USFRA consists of more than 100 farmer- and rancher-led organizations and agricultural partners working to engage in dialogue with consumers. The Virginia Farm Bureau Federation, Virginia's largest farmers' advocacy organization, is a member, as is the American Farm Bureau Federation.