Top News
Emmett Hanger: Completing the job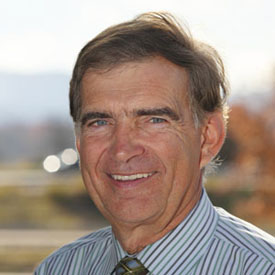 This week was a good one. One for the books some might even say. Both the House and Senate worked diligently on a budget that includes a singularly specific Virginia version of Medicaid expansion.
It is a great accomplishment for the good of our fellow citizens, many of whom have struggled with basic healthcare needs, and it also provides a well-rounded budget addressing other key needs such as teacher pay, conservation efforts, mental health care and judicial seats. There is much to be trumpeted about in this budget compromise regardless of what naysayers and those who want to play on base emotions say. I am proud of the end product and time will tell if we can follow through on its critical implementation but we have our best foot forward in my opinion.
It has been my honor and privilege to work along-side of tireless stakeholders and advocates who don't get a vote on the Floor of either the House or Senate and to work with my colleagues on both sides of the aisle. I have earnestly worked with the intent of being a good and conservative steward of our tax dollars, recognizing the nearly $8 Billion dollars that have already flowed from our collective pockets to the federal government and on to other states, and have worked to collar future dollars and channel then back into the Commonwealth for opportunities to make real and significant improvements here in Virginia.
I would be remiss if I didn't thank Chairman Chris Jones, Speaker Kirk Cox, and Governor Northam and their staffs, as well as House Appropriations and Senate Finance staff. I am also thankful for the unyielding efforts of advocates for and against our work because honestly, though it makes the process itself harder, it makes the final product better. And I am thankful for the patience and grace of each person who offered me counsel, advice, and encouragement and yes, even those who pushed me that extra bit with their obstinate opposition and, at times, crassness. I am a better person today for channeling all that energy into working on behalf of a cause I truly believe in.
Now having passed a budget that should allow Virginia to get its money back (that our taxpayers are currently paying to the federal government to support healthcare delivery), it is important we complete the job and implement the program in a cost effective and conservative manner. At some point in everyone's life we may find our self in our own time of challenge needing a hand up in some way. We can give that compassionate "hand up" to those who truly need it, recognizing it is through God's Grace that we are able to extend that help.
Emmett Hanger is a Virginia state senator.