Denver Riggleman endorses Ben Cline for Congress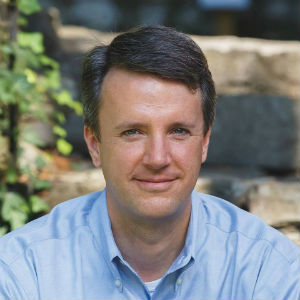 Ben Cline, Republican candidate for Virginia's Sixth Congressional District, today announced that former gubernatorial candidate and small business owner Denver Riggleman has endorsed his campaign.
"I wholeheartedly endorse Ben Cline, a Constitutional conservative and defender of liberty, for Congress," said Riggleman. "Ben has been a champion for transparency, economic freedom, and limited government. He is one of the few legislators I know I can count on to fight cronyism, shine a spotlight on corruption, and advance policies that expand individual liberty. I know he will do the same in Washington, DC because he has a proven record of doing it in Richmond. I urge all my friends in – and all concerned citizens of – the 6th Congressional District to become a delegate and vote for Ben Cline at the Convention in May."
"I'd like to thank Denver for his support; it is an honor," said Cline. "He is a champion of liberty and transparency. And, I am proud to be helping advance his legislation this Session, which will significantly improve the business climate here in Virginia."
Cline is an attorney working in private practice and represents the 24th District in the Virginia House of Delegates, where he serves as Chairman of the Conservative Caucus. Cline has championed legislation to increase transparency in government, protect Second Amendment rights, and fight higher taxes and out-of-control spending. Prior to opening his law firm in 2013, he served as an Assistant Commonwealth's Attorney where he prosecuted domestic violence cases, an issue he continued to fight in Richmond. Cline grew up in the Shenandoah Valley and lives in Lexington with his wife, Elizabeth, and twin daughters.