It's amazing to look back toward the beginnings of the meme coin and think it all started as a joke. After all, that was the reason Dogecoin (DOGE), the founding meme coin was started. Even then, Shiba Inu (SHIB) which is considered the second biggest meme coin was founded as a counter-joke to try to topple the popularity that Dogecoin had harvested.
Back then the coins had no utility and relied on their ability to go viral in order to sustain any kind of growth. Dogecoin in particular would thrive off tweets by Elon musk speaking favorably about the crypto. Things changed very quickly though and now meme coins like Tamadoge (TAMA), which is a utility coin with a thriving P2E gaming ecosystem, and Love Hate Inu (LHINU) which will be the very first meme coin/V2E platform are revolutionizing the meme coin sector.
These new coins have raised the floor for meme coins and have learned from the mistakes of the past. It is likely these new innovations that spurred on the creation of Shibarium, the new upcoming layer 2 network from Shiba Inu. This network will allow faster and cheaper transactions and in a rising tide lifts all boats situation, will likely help the meme coin sector, in general, continue to grow in popularity.
As we mentioned, Tamadoge and Love Hate Inu are currently leading the way for meme coins as one's price is currently exploding and the other coin's presale is one of the most popular on the market. So let's take a look at both of them and see why they are such good investment opportunities.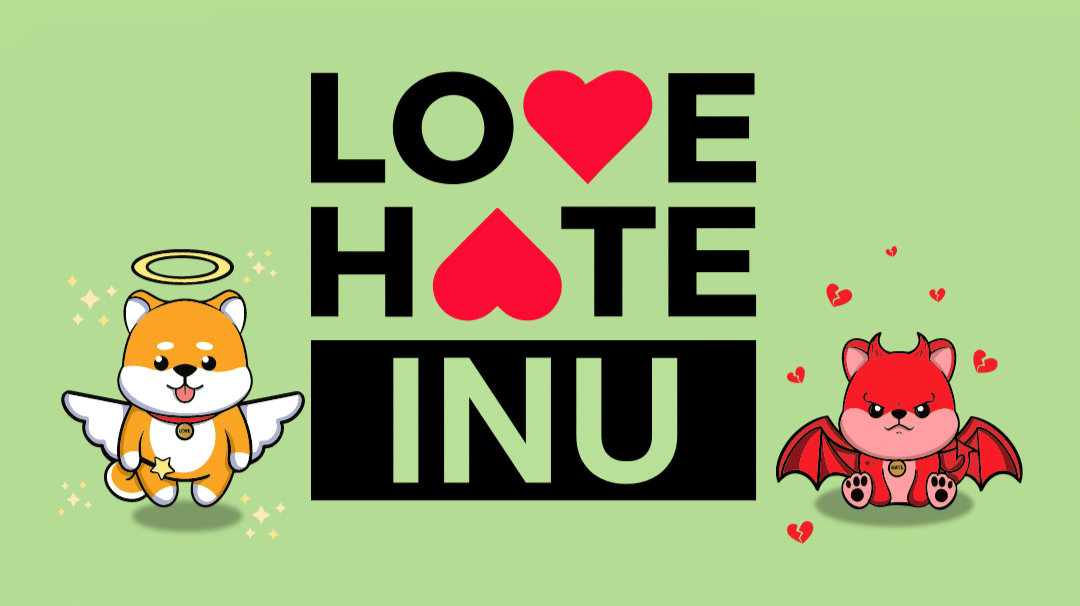 Tamadoge- Price is really starting to take off
Some reactionists would be disappointed in the performance of Tamadoge (TAMA) up until now. However, as the ecosystem continues to grow and positive development news seems to come in weekly, patience was always going to be key with this meme coin.
Tamadoge had an incredibly successful presale which saw it raise a total of $15 million. Hopes were very high as many predicted it would pump once its CEX listings began. Those people were right as the price immediately exploded and grew by over 800%, however, the coin had the unfortunate timing of going live right before the FTX collapse and the proceeding crypto winter. This tanked the price of TAMA and it never fully recovered.
Even the bull run the whole market experienced couldn't help its price enough as it experienced some growth quickly followed by a consistent drop in price that saw it hit an all-time low price. The graph below shows the meme coin's performance for the last month.
After its performance for most of March, casual investors could have been excused for giving up on the meme coin. However, those keeping an eye on project developments could see this was not the end of Tamadoge, its 4th arcade game Tama Run has just been released, and as players begin to get used to it positive reviews are coming in.
The meme token also has a possible partnership with the popular exchange ByBit on the horizon. At the time of writing a competition is about to begin where ByBit account holders can vote for Tamadoge which is up against two other cryptos, the coin with the most votes will then be listed. Early indicators suggest Tamadoge is the most popular choice.
These developments and the news of an augmented reality game coming in the near future have caused the price to grow by well over 100% in the last two days. So, it looks like the price is finally about to take off again and now could be a perfect time to jump on the bandwagon.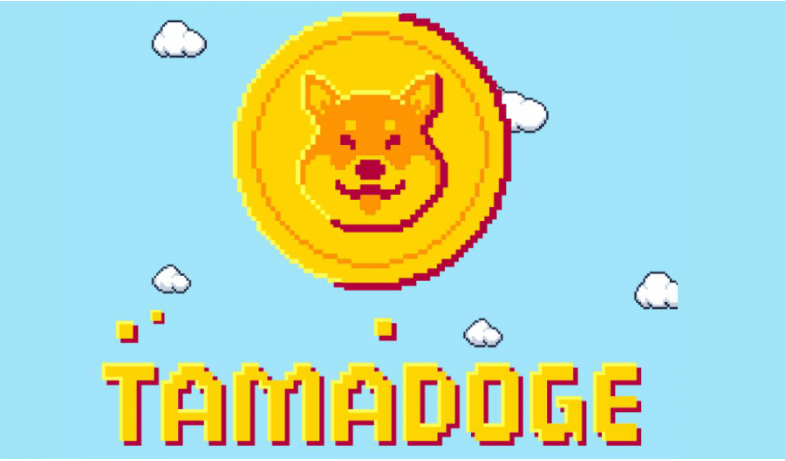 Love Hate Inu- One of the hottest-selling presales on the market
Love Hate Inu (LHINU) is only a few weeks old but the presale has already surpassed $2.5 million raised. Excitement is really starting to build as experts and influencers love the idea of the first meme coin that doubles as a V2E platform. The price increases every week so interested parties should act as soon as possible to get the best value.
How it works is that crypto enthusiasts will be able to purchase LHINU and then vote on the topics that are trending in the news and on social media, these can be serious political topics or more fun and easy-going polls. Of course, it is still essentially a meme coin so the site is full of fun illustrations, for instance right now you can see examples of polls that ask whether you love or hate a celebrity and they are represented by very funny angel and devil illustrations.
We spoke earlier about new-generation meme coins learning from the mistakes of the past and that is certainly the case when it comes to safety and security for Love Hate Inu. The project has taken great steps to protect both the future integrity of the meme coin and also its loyal customers.
The project has allocated 90% of the total coins that will be available to be sold during presale and just 10% will be sold on various exchanges. This ensures that there will be no danger of a future rug pull or the possibility of investors using it as a pump-and-dump crypto. That many coins being sold during presale makes sure that only those that really care about the future of Love Hate Inu will be involved in decisions regarding the direction it takes in the future.
The V2E platform will also make sure that its voters have fun on their site but also are protected. A stake-2-vote system will be implemented which means users will have to stake LHINU for 30 days before they can vote, this stops polls from being spammed or ruined in any way and also keeps voters' identities anonymous.
This anonymity also carries on into the discussion platform that the project will provide so voters can discuss their opinions on polls. People can express their opinions without being ridiculed, that being said the discussion section will be monitored to make sure everybody is being treated with respect. In the future voters will even be able to suggest polls of their own, the more you stake the more say you have on polls and their outcomes.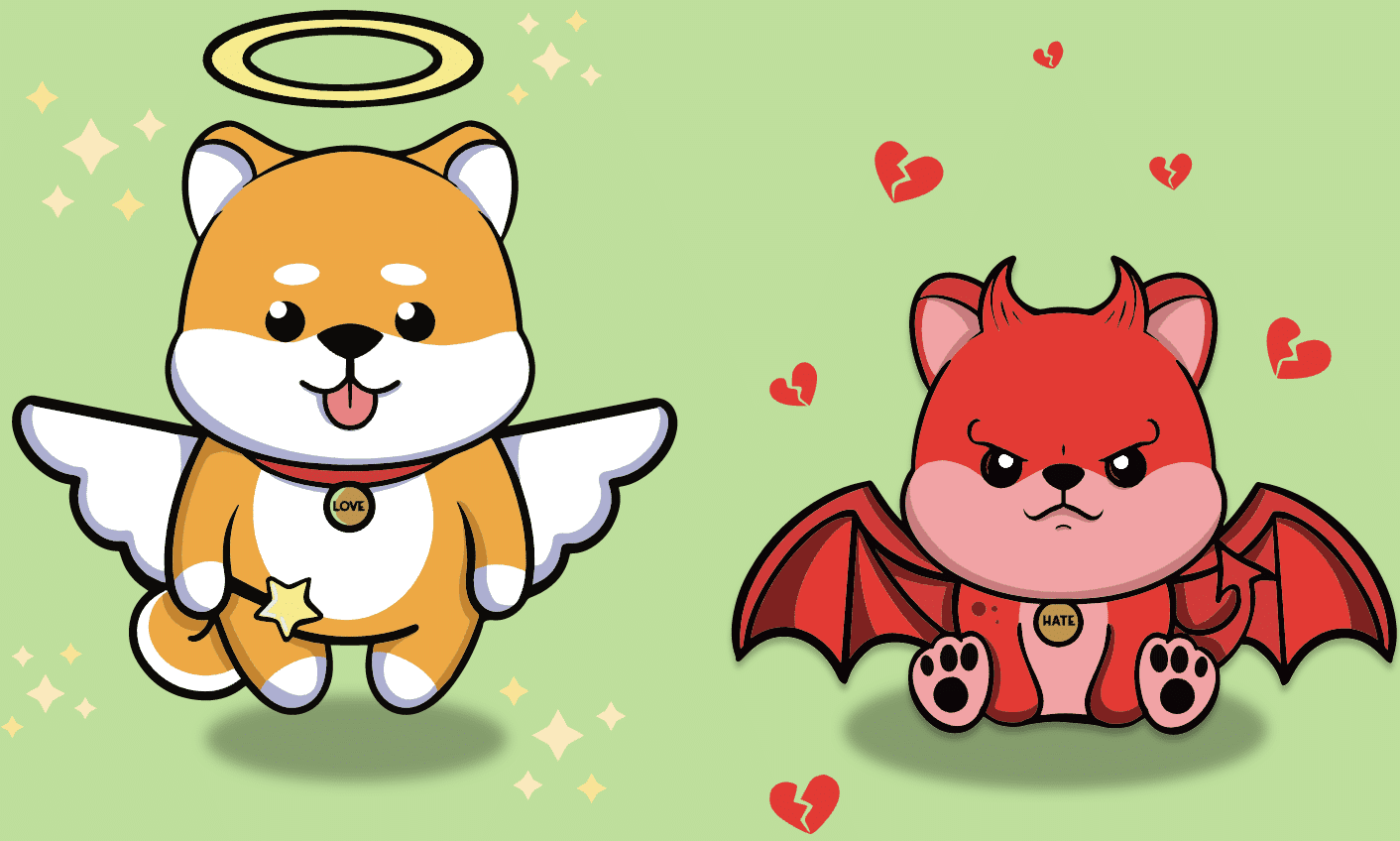 Conclusion
2023 looks like it will be the year of the meme coin. It also looks like the two traditionally biggest meme coins will be surpassed in popularity and price by Tamadoge and Love Hate Inu. The good news for investors is that Tamadoge is available at a low price that likely will explode soon and Love Hate Inu is going through presale. This means both should see big returns on investments throughout the year.