The crypto market is surging with bullish intentions despite heavy regulations. It is evident how top altcoins continue to provide marginal gains to their investors in 2023. Yet, there are still better promises that the crypto market will return to its former glory days and provide massive price pumps to users.
Tamadoge is still a fascinating meme coin in the space, despite its sideways price movement in the crypto market. Right now, there is an opportunity for traders to get involved in a listing event and win fantastic prizes. This post has more gist to share; kindly read more to find out more.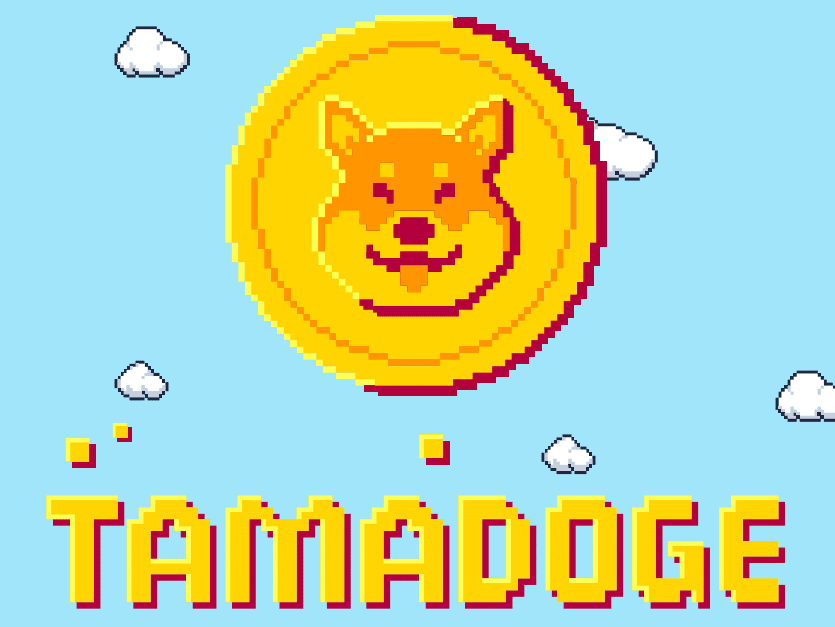 Vote Tamadoge and Win $50 in The ByBit Listing Event
Indeed, Tamadoge had successful listings on several top-tier exchanges. It seeks to list on a new exchange platform, ByBit. ByBit is a crypto exchange where users can trade their cryptocurrencies. Experienced traders can also enjoy derivates offered by the ByBit exchange.
For context, ByBit is a popular Centralized Exchange (CEX) in the crypto space. It ranks in the top ten, with almost $1 billion traded daily on its platform. This additional listing with ByBit will provide Tamadoge with the necessary liquidity to support its price and offer bullish gains in the long run.  
The listing event is underway and will conclude on the 29th of March, 2023. So, you can vote for Tamadoge and earn $50 worth of TAMA. Before voting, register a trading account with the ByBit exchange and complete KYC level 1.
After registration and verification, you make a minimum deposit of $100 in stablecoins or BIT tokens on the crypto exchange platform. Then, you can vote for Tamadoge (with the ticker symbol $TAMA). You can withdraw your stablecoin deposits after the conclusion of the voting event.
Now you may wonder, "how do I receive my $50 in $TAMA?" Then, you visit gleam.io and complete all the tasks, including attaching a snapshot of your voting process and submitting your ETH address. Once the ByBit listing event ends, Tamadoge will reward users involved in the voting process with $50.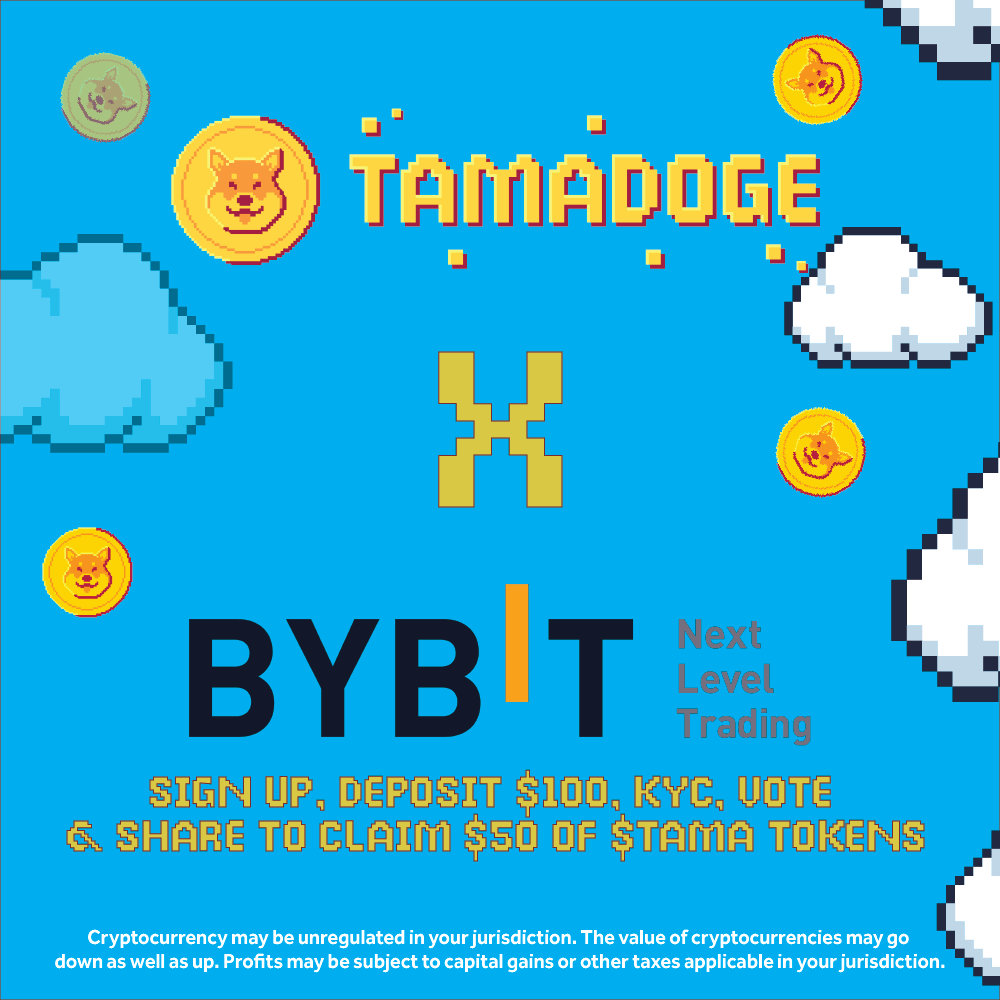 Tamadoge Remains a Top Play-to-Earn Meme Coin
Tamadoge is a meme coin with a difference. Unlike its predecessors, Dogecoin and Shiba Inu, Tamadoge features a play-to-earn ecosystem where users purchase and breed NFT pets called doges. Then, they engage these doges in battles against other users in the Tamaverse and earn rewards.
There are three kinds of doges in the NFT marketplace; common, rare, and ultra-rare. These doges are available on OpeanSea and will help you battle and secure your way to the top leaderboard and earn crypto rewards.
Aligning with its roadmap, Tamadoge has launched its play-to-earn arcade, which features impressive titles like Tama Blast, Rocket Doge, To The Moon, and Super Doge. To enjoy these arcade games, you must own an NFT pet, groom it, send it out on an adventure, and receive incredible crypto rewards. More arcade games are in the works in the Tamaverse, providing users with more fun and amazing rewards.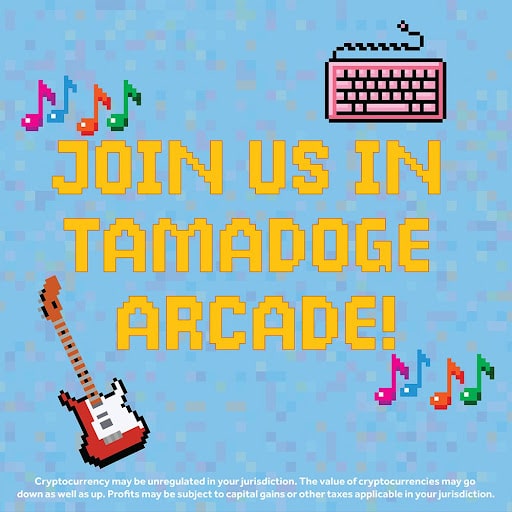 Tamadoge Tokenomics
TAMA, Tamadoge native ERC-20 token, powers the ecosystem. You require TAMA tokens if you want to have access to the Tamadoge Arcade and win more TAMA as crypto rewards. You can purchase TAMA from top-tier exchanges like Uniswap, OKX, Gate.io, BKEX, and Bitget.
Tamadoge also has an option where you can purchase TAMA directly from your credit and debit cards. All you need to do is input your card details and your receiving ETH address.
Tamadoge has a maximum supply of two billion coins, with 50% distributed as a presale, 20% for exchange pools, and 30% for a 10-year vesting period. TAMA token is deflationary, charging 5% on NFT purchases on the Tamadoge platform and burning to prevent price drops.
Thus, Tamadoge will have a declining supply, thus creating scarcity and increasing the demand for its tokens. As an ERC-20 token, TAMA relies on the Proof-Of-Stake (POS) consensus mechanism. This mechanism provides a speedy and secure transaction process for the ecosystem.
TAMA tokens are in great demand in the ecosystem. Many users utilize TAMA to purchase NFTs and are rewarded when they attain top spots in the Tamaverse. You can also sell your NFT pets for TAMA tokens freely. So, do your best to breed your pet in the metaverse, as it will be worth more in the market.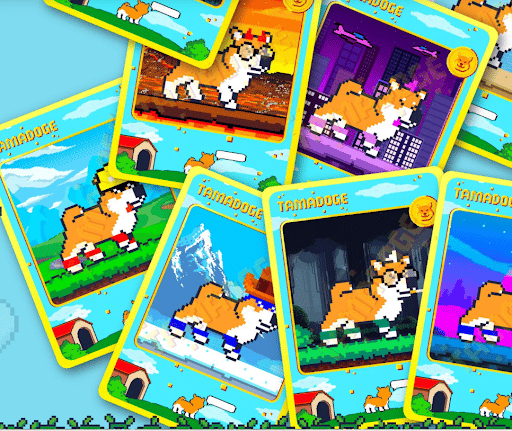 Final Thought: Vote Tamadoge and Win $50 in The ByBit Listing Event
Tamadoge listings on ByBit will provide more liquidity and introduce new investors into the ecosystem. As we have discussed in this post, all you have to do is register and verify your profile, deposit $100 in stablecoins, and vote for Tamadoge on the ByBit Platform.
Then head over to gleam.io, perform the necessary tasks, attach your voting snapshot, and prepare to receive $50 worth of Tamadoge after the voting event concludes. Tamadoge has several aces up its sleeves in the coming quarters of 2023. So it is beneficial to get involved in this meme coin now and secure excellent gains in the future.