Tamadoge's first two arcade games were a massive success and there's been no shortage of excitement for the third one – To The Moon.
The game was released on Wednesday and it's already gathered a huge audience of players to participate.
Players go on a "vertical journey" and climb up the leaderboard by dodging obstacles in form of seagulls and spikes, while accumulating tokens at the same time.
Those who get their Tamadoge pets at the top of the leaderboard are eligible for the most exciting prizes.
All of this positive momentum is expected to have a huge impact on the price of TAMA and industry analysts believe we're about to see huge gains in the upcoming weeks.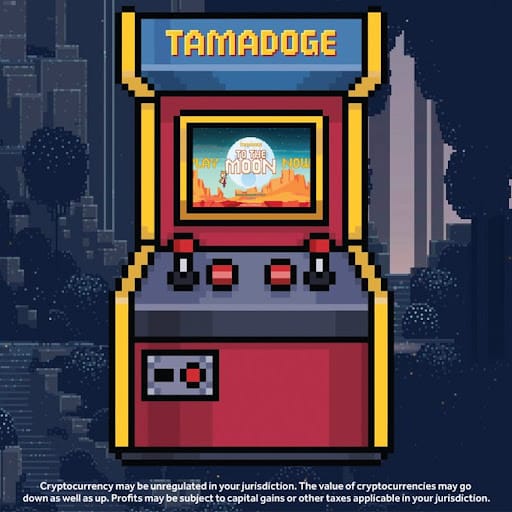 CEO Jon Bishop Believes This Release Will Further Showcase Players' Love for Web3 P2E Games   
Jon Bishop, the new CEO of Tamadoge, released a public statement in light of the To The Moon game launch:
"We're excited for the launch of To The Moon and continue to give our great community games to enjoy and the chance to earn real TAMA rewards."
He mentions that the team saw a huge spike in engagement after the launch of Super Doge (the first game) and Rocket Doge. Plus, user experience is at an all-time high seeing that several participants split thousands of dollars worth of winnings.
What's more, the public roadmap promises are being delivered and an increasing number of investors are starting to back up the meme coin as they believe the value will increase soon.
Jon also says that they are "proving that players love casual Web3 P2E games" and that the release of this third arcade game will only add to the momentum.
He ended the statement by saying: "We'll keep delivering on the promises we've made, through this year and onwards."
A New Head of Gaming with Years of Mobile Gaming Experience Joins the Team
Tamadoge has been working diligently on releasing some spectacular P2E games over these last few weeks… but there is a lot more exciting news.
Notably, the team has welcomed a new Head of Gaming – Ozan Dalal.
Ozan has years of experience in the mobile gaming industry and is bringing a wealth of knowledge to the table to help scale the meme coin further.
He's held several senior positions in the crypto gaming space and has been the main strategist for the Infinite Arcade project.
Ozan was also the Head of Publishing at Coda Labs, which is where he met Jon Bishop for the first time and collaborated with him on strategy.
Over these last few years, Ozan oversaw the launch of 30+ Web3 games (15+ on mobile) and has recorded a stellar 100+ million downloads.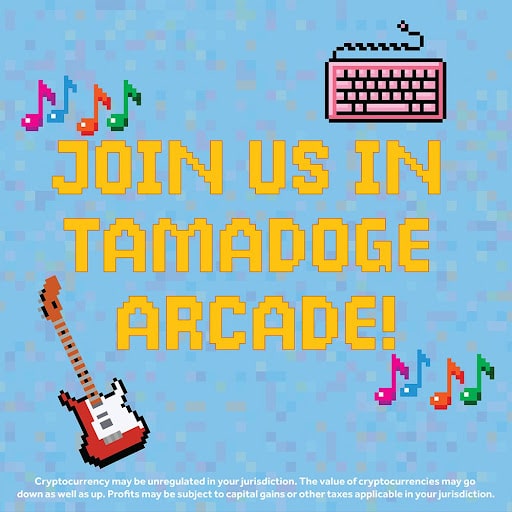 Super Doge and Rocket Doge Record Massive Success – To The Moon Expected To Do the Same
We've seen the crypto gaming community go wild over Super Doge and Rocket Doge as engagement is at an all-time high for Tamadoge.
Now, To The Moon is set to continue this trend and bring new challenges to gamers.
Over 11,000 people have taken part in the games so far, with each user playing on average 32 times in the initial week alone.
A lot of engagement was also seen in the weekly prize pool as hundreds of dollars worth of TAMA have been distributed to the top-ranking players in the leaderboard.
At the time of writing, Tamadoge Arcade games can only be accessed via a desktop device, but we will see the shift to mobile soon.
There's a free-to-play mode for total crypto newbies and you don't even need a crypto wallet to get started. It's a great way for beginners to practice and make a decision on whether to join the full version.
As a quick reminder, there are three main types of Tama pet NFTs – Common (20,000), Rare (1,000), and Ultra Rare (100).
Each type of NFT comes with a unique set of powers and attributes and players need to understand to make the most out of their digital pets.
Those who have a bit more experience in the gaming industry are particularly excited about the similarities that Tamadoge has with the famous 90s game Tamagotchi.
Investors are buying TAMA tokens at an increasing rate right now, hoping to capitalize on this massive engagement we're currently witnessing.
If you want to join them, now is the best time since the price is still very low.
Tamadoge Arcade Is Only the Beginning – More Powerful Features Are Coming
Two more arcade games are on the horizon – Tama Blast and Tamadoge Run.
However, there are a lot more features in store for this year, starting with the augmented reality (AR) mobile app that will be in heart of the Tamaverse.
This app will allow players to interact with their digital pets in the Metaverse and provide a more immersive experience.
There's also the Tamadoge Pet Store where users can buy food, accessories, clothes, and other items, while contributing to the deflationary concept (5% burn applied to all purchases).
When these two features launch, analysts forecast there will be another huge spike in value.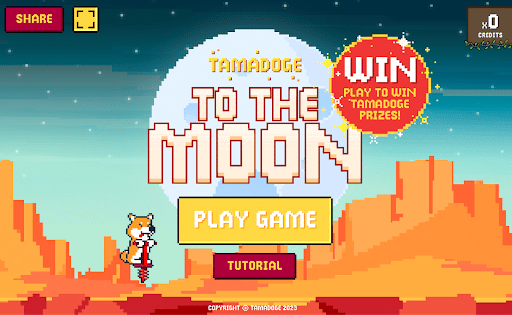 Conclusion
Tamadoge hit headlines in 2022 as one of the best-performing presales, with $19 million reached in record time.
Now, early investors have another chance to make huge gains with TAMA with some massive developments taking place.
New experts joining the team, arcade games flourishing, augmented reality mobile app on the way… all of this can easily lead to 20x returns in the upcoming months.
Get in now before it's too late.