TAMA Run, the fifth title on the Tamadoge gaming platform, has been released. Developers said they expect it to follow the success of the previous four titles already active in Tamaverse.
TAMA Run, just like its predecessors, is an arcade game, featuring a shallow learning curve and focused on delivering as much fun as possible to its players.
The game is set in a cursed graveyard and players have to keep running and avoiding the devils, ghouls, and ghosts that haunt it.
Like the previous titles released on the Tamadoge platform, TAMA Run has two modes. The free one allows players to practice their moves and get familiar with the game before jumping into the deep end with the big boys.
Once they buy enough TAMA tokens and go for the Play2Earn version, players can use one of their Tamadoge NFTs to start earning rewards as they play. NFTs come in three flavors, based on rarity: common, rare, and ultra rare. Each has a unique set of skills and strength attributes, greatly affecting players' chances of victory.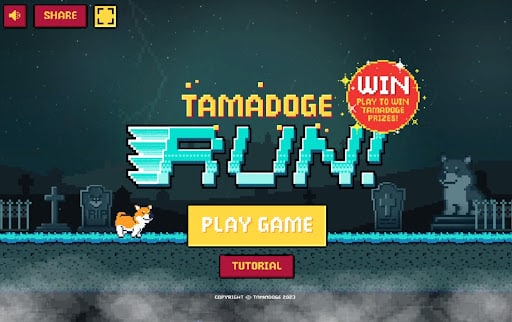 Tamadoge Gaming Platform Has Been a Resounding Success
The previous titles have had huge success, proving that the concept of a unified gaming platform, executed correctly, has much to offer to its users. 17,000 active monthly users have purchased more than 81,000 credits and collected more than 270,000 $TAMA in reward money. The latest game will make sure that the number of users continues to grow, together with the rewards pool.
The release of the fifth game also marks the end of one phase in the development of the platform. Jon Bishop, CEO of Tamadoge, praised the development team for delivering all five titles on time and said they will now focus on creating a mobile app. According to him, Tamadoge wants to shift focus to mobile users, as the fastest-growing demographic among gamers. They already are the largest group on the market and their significance can't be overstated. By securing a piece of that pie, Tamadoge is set up for long-term success.
How To Play the Latest Tamadoge – Arcade Game Tamadoge P2E System and Rewards Pool Explained
TAMA Run is an endless runner, during which a player must collect as many coins as possible while avoiding various obstacles. The game is set in a spooky environment, reminiscent of old horror movies.
P2E mechanics are nothing new in crypto gaming, but the way it is implemented in Tamadoge is masterful and guarantees that the platform will always be attractive to players. All five games in Tamaverse follow the same basic P2E principles.
To be able to play the P2E versions of the games, players will need to buy some credits first. They can do it with TAMA tokens. The entry deal will get you 100 credits for 600 TAMA. There are other packages, offering more benefits:
100 credits = 600 TAMA

500 credits = 2400 TAMA

1,500 credits = 6,000 TAMA
A portion of each credit purchase is set aside for the rewards pool, which is reset every week. Once they have the credits, players can choose which game to play and compete for rewards. There are two ways to win rewards, either playing in tournaments and events or securing one of the top 20 spots on the leaderboard. The prize pool is distributed as follows:
1st place – 40%

2nd place – 20%

3rd place – 10%

4th to 10th placed players – 1% (each)

11th to 20th placed players – 0.5% (each)
The remaining 18% are distributed equally to everyone else not on the leaderboard in the top 20 spots.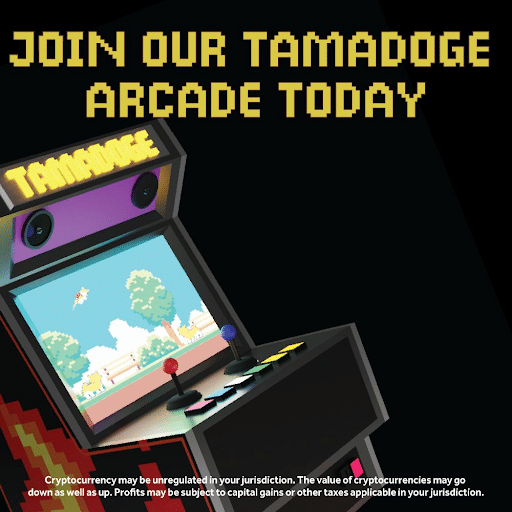 Tamadoge Games
Before the release of TAMA Run, the games lineup on Tamadoge contained four titles:
Tama Blast

Rocket Doge

To The Moon

Super Doge
The previous four titles offer various game niches, designed for maximum impact and covering as much of the players' base as possible. This ensures that everyone can find something to play in Tamaverse.
Tama Blast
Tama Blast is an ice hockey precision game. The player's task is to score as many goals as possible before the time runs out. Each puck in the goal will get you a few extra seconds, but beware of the various hazards that can impede you or even block your shots. New levels bring increased difficulties, with new and faster obstacles and hazards.
Rocket Doge
Rocket Doge is an incredibly addictive game, featuring your Tamadoge trying to escape the dreaded Tama isle. Equipped with an old Eagle6 rocket, Tamadoge has to navigate the thick woodlands of the island and find an escape route with your help. In addition to perilous branches and rocks standing in their way, Tamadoge also has to avoid dangerous enemies, which will try and prevent the escape.
To The Moon
Your Tamadoge is tasked with getting to the Moon and it will need your help in getting there. While trying to find a way out of Tamadesert, Tamadoge has come across an experimental pogo stick with amazing abilities and incredible power. With it, it can use strange floating islands to get through the stratosphere and arrive at its destination. However, once it gets off the ground, the fall can be fatal, so make sure it doesn't happen.
Super Doge
Dreaded SECKnights have invaded once peaceful Tama Isle and are wreaking havoc upon it. The player's task is to stop them by any means necessary. But beware, SECKnights can't be beaten by strength alone and you will have to use your wits to defeat them. During the battle, try to collect as many coins scattered around the island, as they can greatly affect your score.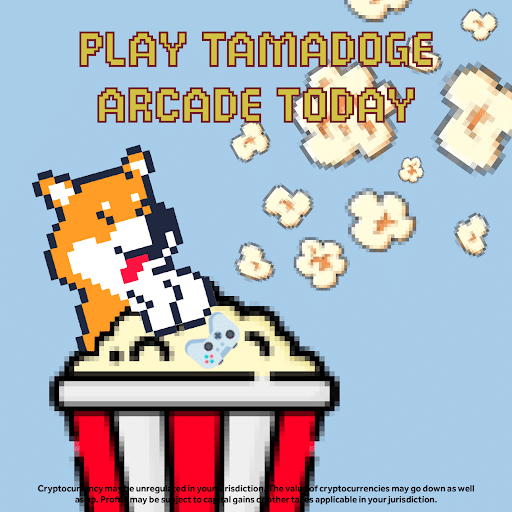 Conclusion
The latest addition to the Tamaverse TAMA Run is the fifth title featured on the Tamadoge arcade gaming platform. The new game, offering the tried and tested P2E mechanics, promises to be as entertaining and addictive as the four previous titles.