Love Hate Inu, the Web3 dog meme-inspired startup, is proving to be one of the most interesting and promising meme crypto projects of 2023.
This innovative platform has already raised over $2 million during its presale, amassed 35k+ followers on Twitter, and has 14K+ users in the LHINU Telegram group.
Seasoned community investors believe that the unique concept and ecosystem that Love Hate is bringing to the table will ensure this project skyrockets in the following months.
And if you want to be among those who profit from it, now is the best time to join the live presale, before the next price increase.
Let's check out the details.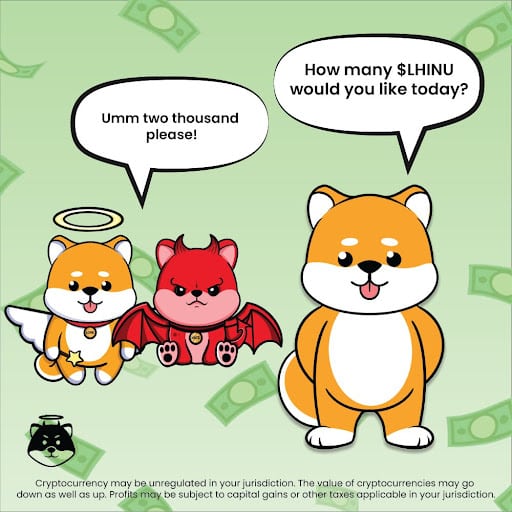 Love Hate Inu Brings Innovative Ideas and Plans to the Meme Coin Industry
Love Hate Inu (LHINU) is an upcoming meme coin project that leverages Web3 and blockchain technology and aims to revolutionize the survey industry with a brand-new concept.
The project will enable members to cast votes on a variety of polls and receive rewards for their activity and contribution. This is possible due to its innovative Vote-to-Earn (V2E) mechanism.
Members will encounter a wide range of topics – from "Opinion on TateInu?" to "Opinion on ElonInu's vision?"
The platform runs on the ETH network, which means each poll entry will be recorded on Ethereum's blockchain. This ensures maximum transparency and reliability with the poll results.
Massive Opportunity for Love Hate to Establish Itself as a Key Player
The online software survey market is expected to expand to a $5.69 billion valuation by 2027. This opens doors for Love Hate to establish itself as one of the biggest players in this industry and drive growth even further.
Another key selling point is that the project has countless use cases for both individual users and businesses.
For instance, companies can launch polls on the platform to see what the community thinks about a certain trend or product launch, and use that data to strategize further.
From what we've seen in the whitepaper, Love Hate's team will work on partnering up with different brands in the upcoming months to incentivize voting and take it to another level.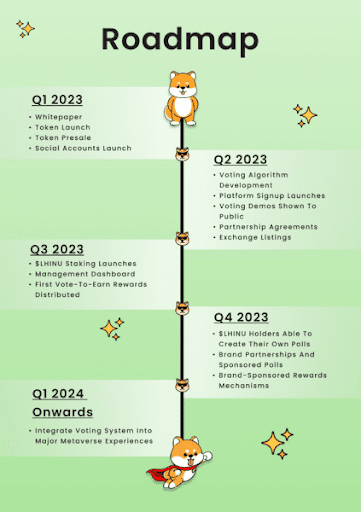 Love Hate Inu's Presale Is Booming – $2 M Raised in Record Time
Love Hate Inu launched its presale on March 7th and has already raised over $2 million in funding, which is a huge milestone for the brand-new project.
Considering its unique approach and massive community support, analysts believe this trend will continue in the following weeks.
Notably, the team has allocated 90% of the total 100 billion token supply to the presale, which is extremely rare nowadays. Most presales hold on to a much larger amount for both founders and early investors.
The explanation for this, according to the project's whitepaper, is that it "ensures the majority of the supply is distributed to community members who believe in the project".
Not only does this show potential investors that there's no rug pull danger, but it also ensures that crypto whales and institutional traders won't have a major influence in the ecosystem.
Currently, the price stands at $0.000095 and it will increase to $0.000105 in less than four days. Experts say that this might be the biggest discount we'll ever see for LHINU tokens.
The presale is forecasted to end in a couple of weeks at $0.000145, which means that those who got in at the first stage will already see a 60% increase on premium. Those who get in now will also see similar profits.
But the biggest price bump is expected when LHINU hits the market, with some seasoned investors suggesting that it could explode by 20-40x.
If you want to learn more about Love Hate Inu's presale and join the community, you should check out the project's official Telegram channel.
The team is also very active on Twitter and they're constantly posting important updates that you can follow as you monitor the token's journey to the top.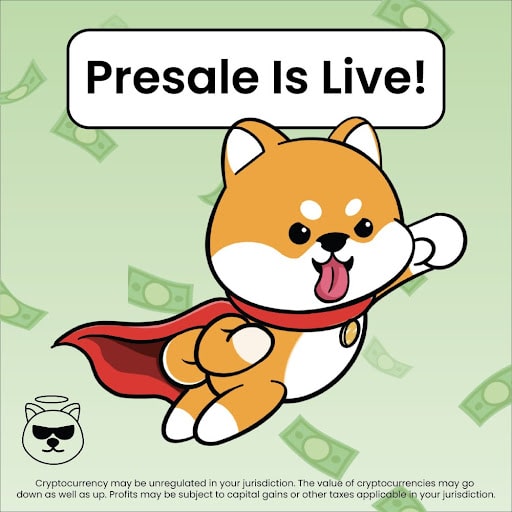 Wrapping Up
Love Hate Inu is building the first-ever V2E blockchain platform, which separates it from the vast majority of other meme coins that offer no real utility to investors.
This innovative approach has been applauded by the community and the massive presale traction it's already seen solidifies the positive sentiment.
If you want to be a part of one of the most profitable projects of the year and join the early investor club, now is the right time to capture the discounted price.