Shiba Inu received widespread attention when it announced the development of its blockchain, Shibarium. Shibarium's primary goal is to give users a decentralized marketplace to exchange SHIB and other tokens. This development is good news for SHIB and other meme coins like Floki Inu, Love Hate Inu, and Dogecoin. Although this is positive news for Shiba Inu, many analysts are pessimistic about the future of SHIB.
In this article, we will discuss the emergence of Shabirum and its potential impact on the meme coin industry, specifically Shiba Inu. We shall also analyze alternative meme coins experts suggest could change the industry.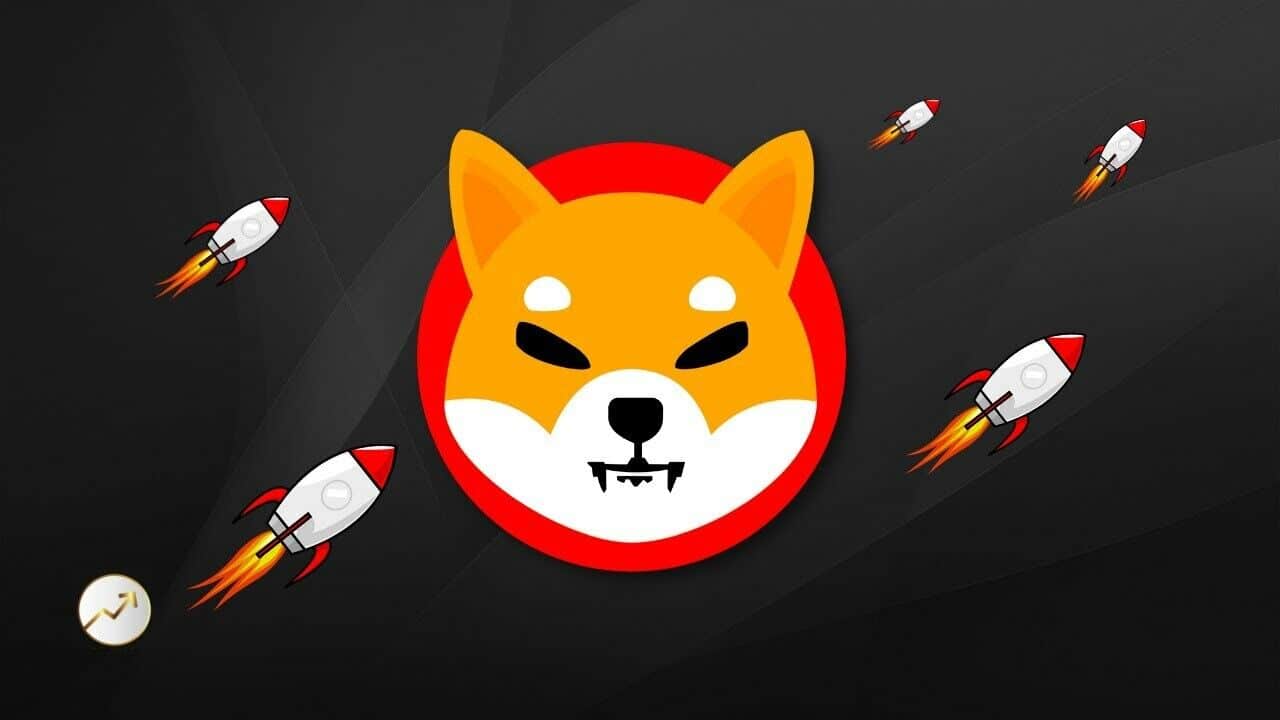 What is Shibarium?
The blockchain network for Shiba Inu (SHIB) will be called Shibarium. It is the first-ever scaling network connected to meme coins and a highly awaited second-layer solution on top of Ethereum (ETH). Shibarium will support new dApps and products, enhancing the Shiba Inu (SHIB) ecosystem. Additionally, it will fundamentally alter the tokenomic structure of SHIB and related tokens.
If you wish to test out the beta version of Shibarium, it is now operational and will be live in May. The enhanced capacity to burn tokens will likely be Shibarium's best feature. One main disadvantage of Shiba Inu is the absurdly large number of tokens, so existing coin holders will appreciate any mechanism that helps reduce the total amount.
What does Shibarium mean for Shiba Inu?
The price of SHIB is anticipated to increase as a result of Shibarium. Shibarium is expected to expand the token's utility by offering a quick and affordable platform for trading SHIB, which will raise demand for it. Shibarium's decentralized exchange feature will also give SHIB a new use case, which might entice more investors and ultimately drive the price.
The crypto world has paid much attention to SHIB, although many experts suggest Love Hate Inu (LHINU) instead. With its presale, LHINU is a different coin spreading around the meme coin community and trending across social media platforms. According to these experts, Love Hate Inu is the new Dogecoin with all the makings of the next big meme coin.
What is Love Hate Inu (LHINU)?
Love Hate Inu is a novel community-driven meme coin with a unique use case and a relatively limited circulating supply. This Ethereum-based platform is the first to offer a Vote-to-Earn (V2E) functionality, allowing users to voice their views on social and political issues, public figures, and more using the "Love and Hate" mechanism.
With its practical applications, LHINU has the potential to outpace competitors like Tamadoge and Floki Inu. The project's primary goal is to foster a community that votes on various subjects and can design polls. However, to participate in voting, users must stake $LHINU, the platform's primary token.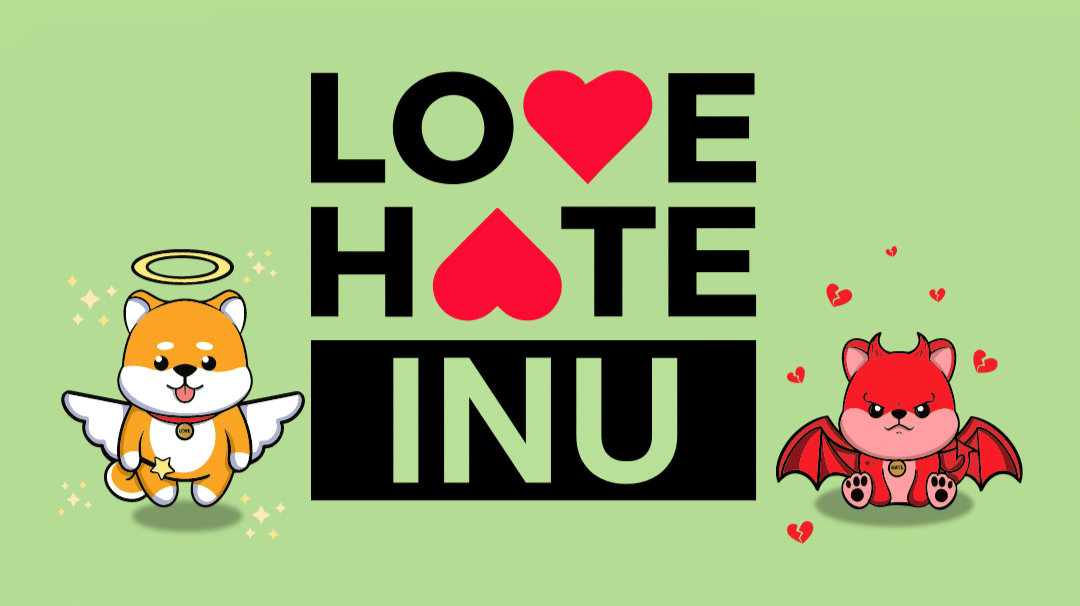 Love Hate Inu (LHINU) Token Presale 
Love Hate Inu is conducting a presale of its native cryptocurrency, LHINU, to generate funds for the development of its platform. Presale is in its second of the eighth round and has a 60-day time limit. The token has sold over $1.2 million, indicating significant demand and future growth potential. The token's significantly reduced price increases interest and adds to the project's success.
As per the project, there exist 100 billion tokens, out of which only 90% are up for purchase during the presale phase. Unlike various other meme coins, Love Hate Inu operates on a deflationary supply framework, which implies that a new set of tokens is not expected to be produced. Also, purchasers of $LHINU tokens need not comply with a vesting period and are obligated to buy only a minimum of 10 LHINU.
The presale launch of Love Hate Inu Token-$LHINU has already drawn the attention of numerous investors, presenting an opportunity for portfolio growth. By investing now, you can reap the rewards and maximize your returns.
Reasons to Invest in the Project 
There are several compelling reasons to invest in Love Hate Inu tokens. Some of these reasons are outlined below.
Passive Income
You must stake your $LHINU tokens on their website to vote, earning you a passive income. You'll receive rewards for participating in the polls through tokens, NFTs, and more, generating passive income. At the same time, you take pleasure in expressing your opinions.
Community-Based
The community will have complete authority over which polls to share further and which votes to postpone for later with 90% of the tokens. Also, if the community deems your recommendation appropriate for voting, it will be considered in the subsequent vote rounds.
Anti-Rug Pull and Secure 
Because it is based on the Ethereum blockchain, the project is inherently one of the most secure and transparent. Also, there is no risk of the founders fleeing with your money since they're not in charge of most tokens. The project has established a firm basis against rug pull by distributing most of its tokens to investors.
Integration of social media
You can create memes from the polls you vote for in the future. These memes can be enjoyed with friends and shared in social media groups. These polls are shareable, meaning nothing would be provocative to a specific person or topic.
How to Invest in Love Hate Inu 
To join this exciting and profitable industry, you must purchase $LHINU tokens. And what better moment than the presale itself to buy these tokens? It's an excellent time to get involved and participate in decision-making because it's at its lowest price ever.
Visit the Love Hate Inu website and select "BUY NOW" to purchase these tokens. You will see a pop-up window requesting you to link your Metamask or other cryptocurrency wallets to the website. Make sure to add USDT to your wallet so you may use it to purchase $LHINU tokens and Ether to pay the gas fees.
After you make your purchase, you must wait until the presale ends before receiving your tokens, or you must return to the website to claim your purchased tokens.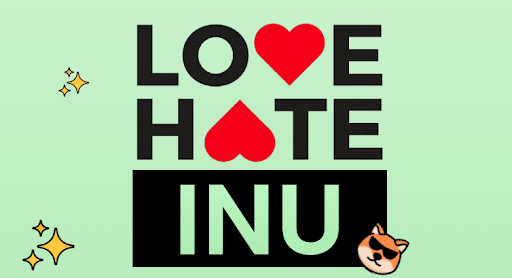 Conclusion 
Shibarium is on track to revolutionalize the meme coin industry. Love Hate Inu is a token that will benefit significantly from this, which would see its native token's price skyrocket. With a successful ongoing presale and the potential for passive income and community involvement, LHINU is a promising investment opportunity in the growing meme coin industry.