Love Hate Inu (LHINU), the amazing new Vote-To-Earn meme coin, has been on quite the impressive run during its presale. It has raised more than $2.6 million thus far as investors are taking notice of the huge potential returns they can get from it.
Now, there is less than one day remaining to buy the final 500k worth of tokens in this presale stage. The current price of the $LHINU token is $0.00095, though that will increase to $0.000105 in the next presale stage. That's an 11% increase, which just goes to highlight how important it is to buy now before you miss out on the best price.
The good news is that there's still plenty of room for big returns if you act now. The launch price of $LHINU is $0.000145, meaning that if you purchase during the final hours of this presale stage, you'll still be able to realize returns of 53% – and that's even before an expected huge bump once it's listed. 
Read on below for some of the top reasons why Love Hate Inu is already soaring to incredible heights – and why it's completely disrupting a viable industry.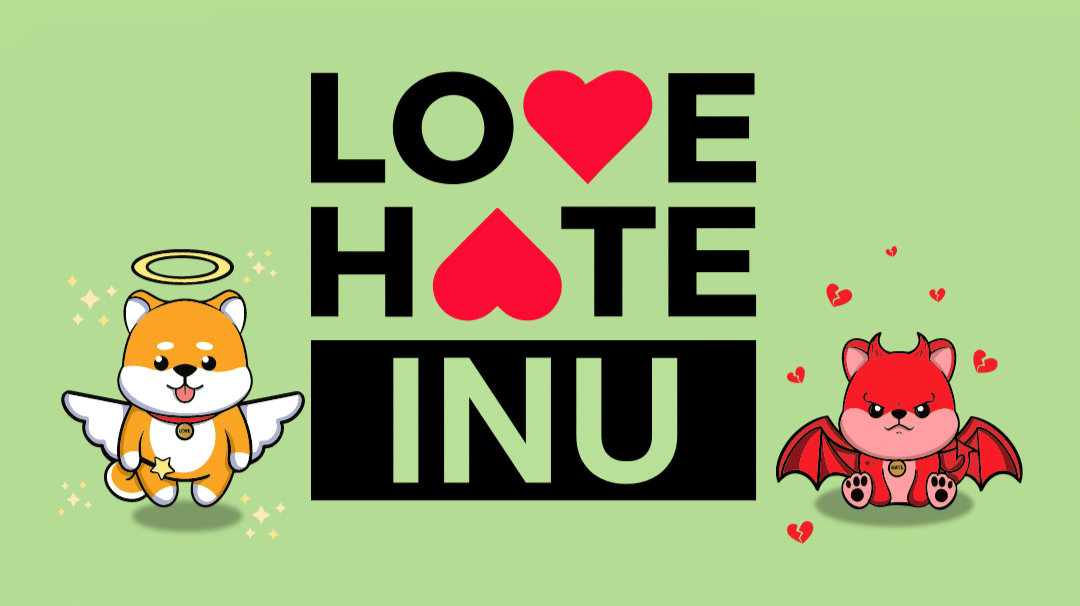 People Can Share Their Opinions in a Safe Environment
People put so much passion into giving their opinions and sharing their opinions already. They do this with friends and colleagues in person, but they also do so quite often online on social media channels. One of the biggest downsides of doing this, though, is that social media can often be a place where hate reigns. 
Love Hate Inu is providing a platform where people can feel safe sharing their opinions on the important topics of the day – from politics, to entertainment to other social issues. The platform is designed so people will be able to engage with important issues while promoting healthy discussion. Users won't have to worry about facing hate, attacks or retaliation over what their opinion might be.
This community that Love Hate Inu is creating actually cares what each other thinks, and builds them up rather than breaks them down. What's more, the platform rewards users for taking part in their polls, which is the true draw to it from an investment standpoint.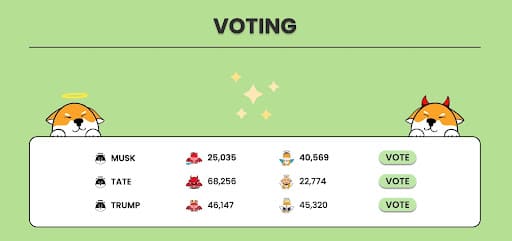 The Platform is Disrupting an Industry
The online survey software industry is booming right now, as it's estimated to be worth $3.2 billion this year. That's a big jump over the $2.79 billion it was valued at in 2022. The Business Research Company further estimates that the market will grow by a compound annual growth rate of 15.5% between now and 2027, reaching $5.69 billion by that time.
This is a growth sector, for sure, and Love Hate Inu is primed to be a major disruptor in it, based on how it's approaching the market already. Their advantage is the possibility that the platform could partner with high-profile brands in the future for sponsored polls. The brands could gain insight from potential customers and then reward participants with special features such as NFT discount codes or even branded metaverse assets.
All of this is incentivizing more people to participate in the polls, which will only be helped by the high visibility that these international brands can bring.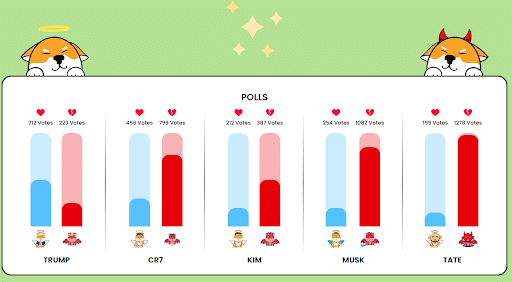 It's the First to Be Based on the Blockchain
The key feature of Love Hate Inu is that it's based on the blockchain. Thanks to this decentralized technology, the platform will be transparent, secure and fair. There's no way for people to tinker with the voting system or defraud it, since it's all out in the open.
Adding to the legitimacy of Love Hate Inu is the fact that users will need to stake $LHINU tokens to qualify to vote in the polls. This further prevents manipulation and spam, and makes the entire voting process anonymous. This is how you can easily share your opinions with others and keep your identity private if you want. 
In return for staking those tokens and voting in polls, all participants will receive more tokens for participating as a reward. The more users stake and the longer the staking period, the more voting power that users will accumulate. No matter how long you stake, though, you'll gain voting power over time. 
Users will be required to have a certain amount of voting power to participate in the polls, which helps to ensure that only people who are truly invested in the platform have a say on the outcome of the vote. This prevents spam and bot accounts from influencing the results, ensuring the community's opinion is reflected accurately.
Ultimately, this is what's going to result in Love Hate Inu separating itself from other online survey platforms on the market. No other platform can claim to have these same features, and as such, a lot of people are very skeptical of the results that come out of those polls. 
But, Love Hate Inu is taking necessary steps to prevent that from happening, and they're doing so in innovative ways. This is what's going to lead to an explosion of value in the platform over time, as more and more people participate, and more and more brands are interested in sponsored polls.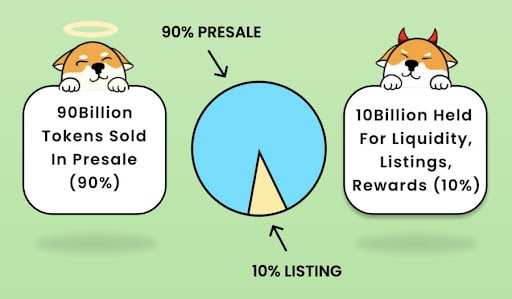 Act Fast Before Love Hate Inu Finishes Its Current Presale Stage
Those are the main reasons why investors are taking notice of Love Hate Inu while it's still in early presale stages, pushing it above the $2.6 million raised mark. Remember, the price of the $LHINU token increases with every new stage of the presale, and the current stage has less than 24 hours left in it.
To that end, it's very important for you to buy Love Hate Inu now before the price increase occurs. Getting on the ground level is the best way to ensure that you get the biggest returns possible, and Love Hate Inu is certainly looking like that's exactly what it's going to do.