Last week, millions of Twitter users logged in to the platform only to discover that the famous blue bird logo is gone. Instead, they were greeted by a smiling doge in the upper right corner of their screens.
Elon Musk changed the Twitter logo, replacing the old blue birdie with a doge image. While the motives for the change remain unclear, it resulted in a price spike for Dogecoin, Shiba Inu, and a newcomer Love Hate Inu (LHINU) token.
The move has roots in an exchange that happened on Twitter a few years ago, when one user suggested that Musk simply buys Twitter and changes the logo to a doge.  On Monday, Musk posted a screenshot of the interaction and said: "As promised."
As expected, the Internet is running wild with speculations about Musk's intentions and follow-up actions. The billionaire is already involved in a massive 258 billion class-action lawsuit in federal court, where he is accused of market manipulation and conspiracy to defraud investors over his tweets supporting Dogecoin.
Whatever Elon's plan is, one thing is certain. The market's interest in various doge coins has exploded and tokens like LHINU stand to gain massively. The timing for the Love Hate Inu project couldn't be better, as the move came during the LHINU presale and its effects are already felt, with the sale of tokens spiking since Monday.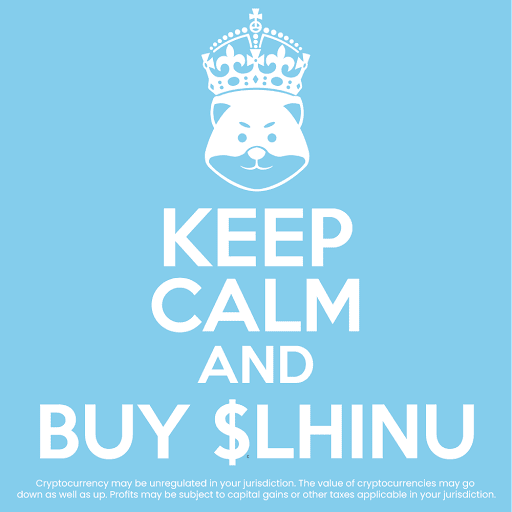 Love Hate Inu is More than Just a Meme Coin
People see the Love Hate Inu doge symbol and assume that it is just another meme coin like Dogecoin, Shiba Inu, or Floki Inu. While it is true that LHINU has the potential of becoming viral like those tokens, it is so much more.
Love Hate Inu is a revolutionary meme coin that offers unparalleled utility and threatens to disrupt the survey industry, worth more than $3 billion in 2023. It offers a simple solution for both individuals and organizations to organize online polls and get an accurate reading of the pulse of the public on any issue. You can organize voting on literally any subject, be it political, economic, social, or anything else in between.
Powered by blockchain, Love Hate Inu can deliver verifiable results on almost any conceivable topic and has the potential to become an irreplaceable tool for many companies. It represents a cheap alternative to expensive pollsters and marketing agencies that would charge an arm and a leg to provide results that are not as trustworthy and less accurate than those provided by Love Hate Inu.
Game-Changing V2E Mechanics
The platform provides motivation for users to engage in polls by offering Vote2Earn (V2E) mechanism that gives out rewards for voting. Any holder can vote on any issue, as long as they stake their tokens. The staking period can vary, as well as the number of tokens staked. The longer the period and more tokens a user stakes, the bigger the reward they receive will be.
This seemingly simple concept has been proven as one of the most efficient on the market. As long as the holders have a chance for personal gain, they are willing to devote their time and energy to voting.
Since Love Hate Inu is based on blockchain, all results are verifiable, while remaining anonymous. Results gained from these polls can be accepted as true even on the most controversial issues, like determining the popularity of a politician or a celebrity. This provides a strong motivation for poll organizers to use the platform and creates a positive feedback loop that will increase the popularity of the project.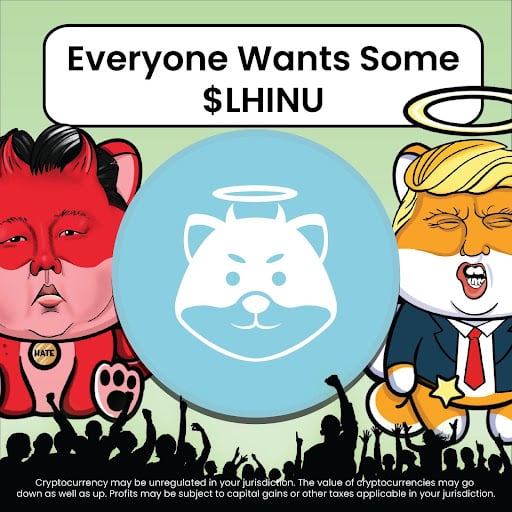 Why Invest in Love Hate Inu
The survey industry is expected to grow to $5.69 billion by 2027, which is a fairly big cake and Love Hate Inu offers its investors a chance to grab a piece of it. With the massive adoption of the Love Hate Inu platform, the price of its native token LHINU will skyrocket. Several experts have already predicted massive gains once the token gets listed on crypto exchanges, even though it is still in the early stage of the presale.
The fact that LHINU has already raised more than $3 million in just a few weeks confirms these predictions and speaks volumes of the investors' trust in this amazing token. On top of that, the effects of Elon Musk's actions are already being felt, as the presale picked up a lot of steam since Monday.
Love Hate Inu Presented an Ambitious Roadmap
The Love Hate Inu's roadmap is a fairly ambitious one. By Q2 2023 the voting algorithms should be finished and the first voting demos should be shown to the public. The platform will open for the signups and the first partnership agreements signed. At the same time, the presale will end and LHINU will start appearing on various crypto exchanges, providing returns for early investors.
By Q4, the platforms should be fully operational, adding the ability for LHINU holders to organize polls and not just brand partners. By 2024. Love Hate Inu should offer a fully integrated metaverse experience to its users, providing them with unparalleled utility.
Love Hate Inu Security
The Love Hate Inu project has been audited by SolidProof, the leading authority of blockchain security, KYC protocols, and smart contract audits. The audit provides both investors and users with peace of mind when it comes to various nefarious actions, like rug pull or pump and dump.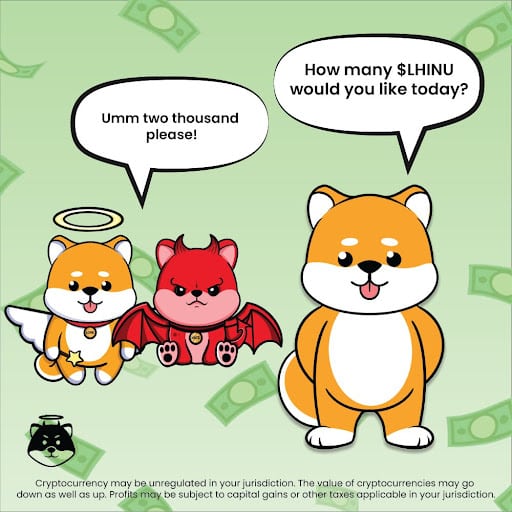 Conclusion
Whatever you think about Elon Musk and his shenanigans, the fact is that his actions are having a massive effect on the crypto market. Various meme coins are already feeling the benefit, but Love Hate Inu stands to gain the most. The amazing new voting platform already had a lot working for it, but Musk just may have pushed it over the edge and helped launch it into the stratosphere.