Business leading effort to push Congress on gun violence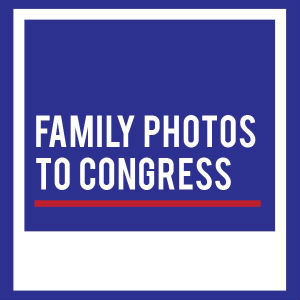 Rachel's Quilt Patch in Staunton is leading a local effort to tell Congress that it's time to do something about gun violence.
"Come join us as we hand write letters to our representatives to encourage them to pass common-sense laws to reduce gun violence, particularly the mass shooting trend in our schools," said Kay Shirey, the co-owner of Rachel's Quilt Patch, which is hosting the Family Photos to Congress Letter Writing Event on March 16-17.
The business is encouraging community members to brings photos of their children, grandchildren, nieces and nephews and friends' children to illustrate the letter-writing campaign.
"We are coming together to write letters and cards that will accompany our photos, sending the message to our elected officials that action on gun reform and background checks needs to happen now," said Rachel Brown, co-owner of Rachel's Quilt Patch.
Rachel's Quilt Patch will have cards, envelopes and writing materials on hand, and those participating can also bring their own.
The event is set for Friday, March 16, and Saturday, March 17, beginning each day at 10 a.m.
More information is online at www.facebook.com/events/1996431470610118.