Top News
Bill Bolling's Virginia Mainstream Project announces GOP primary picks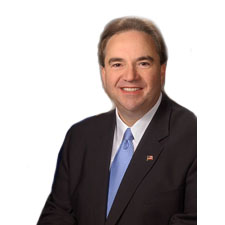 Lt. Gov. Bill Bolling today announced the Virginia Mainstream Project's support of candidates in several contested Republican primaries this month.  Bolling recently created the VMP in part to focus on electing mainstream, conservative Republicans to public office.
VMP has endorsed the following candidates:
House District 15 – Todd Gilbert
House District 28 – Bill Howell
House District 29 – Beverly Sherwood
House District 33 – Joe May
House District 54 – Bobby Orrock
Bolling said, "The Virginia Mainstream Project supports candidates who understand what it takes to govern Virginia effectively, candidates who will keep their focus on responsible public policies to control spending, create a pro-business environment in Virginia and find bi-partisan solutions to the most important issues facing our state.  I am pleased to give my support and the support of VMP to these candidates, who have proven throughout their public service careers that you can stand strong for conservative values and work with Republicans and Democrats to actually get things done in Richmond."
In addition to the endorsement and financial support for these candidates, VMP is airing 60 second radio ads on behalf of Bobby Orrock and Beverly Sherwood in their local markets.  The radio ads featuring Lieutenant Governor Bolling can be found by clickinghere and here.
Bolling also announced his support for Scott Taylor in his campaign for the Virginia House of Delegates in the 85th district.  Bolling said, "Scott Taylor is the kind of mainstream conservative leader the people of the 85th district need to represent them in Richmond.  Scott has a distinguished career serving his county as a U.S. Navy Seal.  In addition, as a small business owner, Scott has the experience that is necessary to make certain that we advance pro-growth policies that will support small businesses in Virginia."
Last month the VMP and Bolling endorsed and financially supported John Cosgrove's State Senate campaign ahead of his win in the May 9th firehouse primary.