Top News
Bill Bolling: Republicans need to have conversation about 'future'
Two-term Lt. Gov. Bill Bolling, left on the outside looking in after Virginia Republicans decided to nominate firebrand Attorney General Ken Cuccinelli to run for governor, said late Tuesday in the wake of Cuccinelli's loss in the high-profile governor race that the state GOP needs to rethink its approach in the future.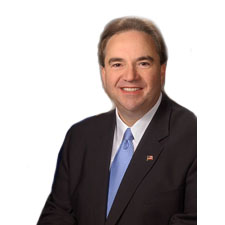 "As a Republican, I am deeply disappointed that our party has lost control of our state's top two elected offices," Bolling said in a statement. "There are clear lessons in these losses for the Republican Party. Going forward, we need to have an open and honest conversation about the future of our party and determine what we must do to reconnect with a more diverse voter base whose support is critical to political success in Virginia."
Bolling publicly toyed with the idea of running as an independent before deciding to stay out of the race. He also decided against making any endorsement in the race, a public snub of his fellow Republican, Cuccinelli.
"Now that the campaigns have ended, we must all come together in support of our elected leaders and help them in their effort to build a better Virginia. Let that process begin," Bolling said.