Top News
15th annual concert celebrates Twelve Days of Christmas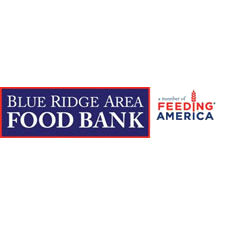 The hustle and bustle of the holidays may be over, but there's still time to enjoy the sounds of Christmas. On Sunday, Jan. 10 at 7 p.m., the combined choirs of Olivet Presbyterian Church and Staunton Church of the Brethren will perform in the annual Twelfth Night Concert. A mini-orchestra will accompany the choirs as their songs echo throughout the sanctuary of Staunton Church of the Brethren.
This post-holiday concert always takes place on the Sunday closest to the day of Epiphany in celebration of the Twelve Days of Christmas.
The event features traditional Christmas carols, as well as a variety of anthems each year to convey the history of Christmas in a fresh way. Director David MacMillan writes instrumental music to accompany the songs.
Massanutten Brass Quintet will play for the prelude beginning at 6:30 p.m. and provide the offertory.
Every year the concert includes a freewill offering to help feed neighbors in need throughout the Blue Ridge area. To date, the concert has raised more than $34,000, which has provided roughly 138,000 meals for hungry neighbors in the Blue Ridge area.
About the Blue Ridge Area Food Bank
Founded in 1981, the Blue Ridge Area Food Bank is the largest organization alleviating hunger in western and central Virginia. Headquartered in Verona, VA, the Food Bank serves 25 counties and nine cities through distribution centers in Charlottesville, Lynchburg, Winchester and Verona. The Blue Ridge Area Food Bank distributes nearly 24.8 million pounds of food annually to 118,600 people each month through a network of 208 community partners – food pantries, soup kitchens, shelters, schools, churches and other non-profit groups. The Food Bank is a member of Feeding America, a national food bank association that supports 202 food banks across the United States. For more information, visit www.brafb.org.