Harrisonburg-Rockingham Chamber taking part in food drive
Published Friday, May. 31, 2013, 10:54 am
Join AFP's 112,000 followers on
Facebook
,
Twitter
and
YouTube
Connect with AFP editor Chris Graham on
LinkedIn
News tips, press releases, letters to the editor:
augustafreepress2@gmail.com
For advertising inquiries, contact us at
freepress@ntelos.net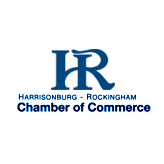 For the second year, Gov. Bob McDonnell is challenging the business community to raise food and funds for Virginia's food banks during one of the slowest times of the year. The Governor's Bowl is a friendly competition between Virginia's chambers of commerce to raise money and food for their local food banks. The campaign runs from May 27, 2013 – July 4, 2013.
The Harrisonburg-Rockingham Chamber of Commerce is collecting food and donations for the Blue Ridge Area Food Bank now through July 4th in the Governor's Bowl Food and Fund Drive competition. Drop-off sites for donations will be located at the Blue Ridge Area Food Bank, or other designated locations including the Harrisonburg-Rockingham Chamber of Commerce and Union First Market Bank on South Main Street.
According to the Office of the Governor, more Virginians than ever – some 118,000 – are relying on emergency food assistance through the Food Bank each month. Many are making tough choices between paying for food and life's basic necessities such as housing, medical care and utilities. The Harrisonburg-Rockingham Chamber of Commerce has joined the Governor's Bowl, and together, we are providing a lifeline to those in need!
Contributions of money are tax-deductible and are very welcome. Just $1 provides 4 meals to a neighbor in need. Please note, if you are contributing cash, please include a receipt with the contributor's name, address, and amount of donation. Cash donations should not be mailed. Checks should be made payable to: Blue Ridge Area Food Bank. You may donate online by going to our website and click the "Give Now" button: 2013 Governor's Bowl – BRAFB. When entering your gift, you must include the name Harrisonburg-Rockingham Chamber of Commerce in the "designation" section in order for them to receive credit towards the awards.
"Whenever the Virginia business community is called upon to help, our members respond" commented Frank Tamberrino, President of the Harrisonburg-Rockingham Chamber of Commerce. "Last year, we received a big boost from our local poultry industry (Perdue Farms, Cargill and the Virginia Poultry Growers Cooperative) and from Massanutten Resort. I know additional companies will step up to the table this year."