Woodrow Wilson Presidential Library introduces Virtual Visits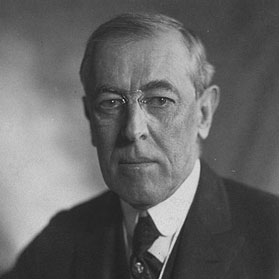 The Woodrow Wilson Presidential Library is announcing an exciting new initiative – virtual visits.  Using state-of-the-art video conferencing technology, Museum Educators will bring programs to viewers who cannot come to the museum.
History will come alive as presenters use artifacts and primary sources to tell the story of the Great War.  With interactive technology, members of the audience will be able to ask questions, as if being in the same room.  This program can be presented to school groups as well as life-long learners.  Presentations for school groups align with Virginia Standards of Learning, National Council for the Social Studies, C3, and Common Core Standards.
Presentations may be scheduled through the Center for Interactive Learning and Collaboration's website ( www.cilc.org) or directly through the museum.  For more information, please contact Heather Sutton, Education Coordinator, at 540-885-0897 x 112 or hsutton@woodrowwilson.org.
Comments