Wildlife Center of Virginia announces spring 2018 open house schedule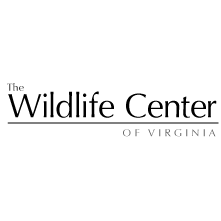 The Wildlife Center of Virginia, the nation's leading teaching and research hospital for native wildlife, has scheduled four open-house dates for spring 2018.  These are rare opportunities to see the inner workings of the Waynesboro facility, as well as meet some of the wildlife that serve as the Center's education ambassadors.
The open houses will be held on:
Sunday, March 18 at 3:30 p.m.;
Sunday, March 25 at 12:30 p.m., 2:00 p.m., and 3:30 p.m.;
Saturday, March 31 at 12:30 p.m. and 3:30 p.m.; and
Sunday, April 8 at 12:30 p.m., 2:00 p.m., and 3:30 p.m.
Each session last about an hour.
As a wildlife emergency room and hospital, the Wildlife Center is not usually open to the public.  The open houses are the times during the year when visitors may tour the Center.
There is no charge to participate in an open house; however, online reservations are required [no telephone reservations].  Information for online reservations is available on the Center's website, at:
https://www.wildlifecenter.org/support-center/open-house-information
A limited number of spaces are available for each session.  Reservations may be made for up to five individuals; children must be accompanied by parents or guardians.  Larger groups [school groups, scout troops, etc.] are encouraged to contact the Center's Outreach Department to make alternate arrangements.
During the open house, visitors will tour the Center's building, including the medical clinic [examination room, operating room, etc.].  In addition, visitors will get to "meet" Center's education animals – some of the two dozen non-releasable animals that the Center's education staff uses in school assemblies and classroom presentations.  Included in the Center's education "faculty" are a Bald Eagle, a Peregrine Falcon, and a Black Vulture, owls [Great Horned, Screech, and Barred], Red-tailed Hawks, several different species of snakes, and Virginia Opossums.  As most of these animals live in outdoor homes, these tours are offered weather permitting.
Open-house visitors will not have the opportunity to see any of the Center's patients.  The Center strives to limit human interaction with these wild animals.
Every year, about 2,500 animals – ranging from Bald Eagles to opossums to chipmunks – are brought to the Wildlife Center for care.  "The goal of the Center is to restore our patients to health and return as many as possible to the wild," Wildlife Center President Ed Clark said.  "At the Wildlife Center, we treat to release."
The Wildlife Center of Virginia is an internationally acclaimed teaching and research hospital for wildlife and conservation medicine.  During its history, the nonprofit Center has cared for more than 70,000 wild animals, representing 200 species of native birds, mammals, reptiles, and amphibians.  The Center's public education programs share insights gained through the care of injured and orphaned wildlife, in hopes of reducing human damage to wildlife.  The Center trains veterinary and conservation professionals from all over the world and is actively involved in comprehensive wildlife health studies and the surveillance of emerging diseases.
In July 2011, the Center launched Critter Cam, which allows wildlife enthusiasts around the world to watch a variety of Center patients.  Animals that are currently "featured" on one of the three Critter Cam feeds are 10 rambunctious Black Bears, Bald Eagle patients, and some of the Wildlife Center's residents, including Buddy, a Bald Eagle; Buttercup, a Black Vulture; and Maggie, a Peregrine Falcon.  A link to Critter Cam, and additional information about the Center, are available at www.wildlifecenter.org.