Wild seventh the difference in 8-4 VMI loss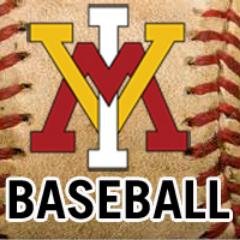 A wild seventh inning turned the tide of a close game and helped the UMass Lowell Riverhawks to an 8-4 victory over the VMI Keydets in non-conference baseball action, contested Friday in Lexington, Va.
The seventh inning – which lasted over an hour – saw six runs scored, six pitchers used, a home run, two stolen bases and an interference call, but the play that changed the game was a fielding error by VMI (7-5) with two outs in the top of the frame. It allowed a run to score, pushing a one-run UML (4-7) lead to two. Steve Passatempo followed with a RBI single off Josh Winder, and Russ Olive then homered to cap a four-run uprising and make it 7-2. All four of the runs in the inning were unearned, thanks to the miscue.
The Keydets rallied in the bottom of the frame, scoring twice to make it a 7-4 contest, but with two outs and the bases loaded, freshman Nathan Loyd hit a groundball that was ticketed for right field and a sure two-run single. The ball was ruled to have hit the runner on first base, Matt Dunlevy, resulting in runner's interference and the third out of the inning.
UML scored once more in the ninth to account for the final margin.
On the mound, Winder took the loss to drop to 1-2, but perhaps the stat of the game saw just one of the seven runs charged to his log be earned. He struck out nine and walked just one over 6 2/3 innings. Jack Riley (1-2) was the winner, allowing two runs over six innings for UML.
On the brisk afternoon, the visitors jumped out to the early 2-0 lead on a first-inning homer by Olive, his first of two on the day. That was the only earned run Winder gave up all afternoon. The Keydets got a run back in the bottom half on a sacrifice fly, but UML tacked on one in the third and led, 3-1.
VMI scored in the fifth on a solo homer by Jacob Jaye, his second of the year, and Winder settled in. He retired 11 in a row before John Polichetti opened the seventh with a double. Nick Barry bunted him to third, but Winder induced a pop-up from Ben Prada, setting the stage for the key error on a grounder to first base.
Offensively, Peyton Maddox had three hits to lead VMI, while Matt Pita chipped in two to extend his hitting streak to 22 straight games. Prada, Passatempo and Olive all had multi-hit games for UMass Lowell.
The Riverhawks and Keydets will wrap up their series Saturday with a doubleheader, beginning at noon.