Why long-term drug rehab is key to addiction recovery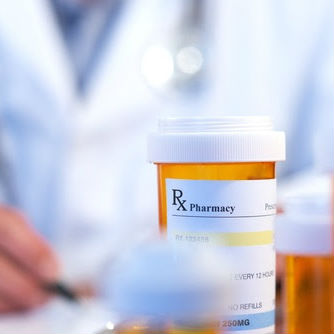 More than 130 people die every single day in the United States due to opioid overdose, according to the National Institute on Drug Abuse. Those statistics only cover one class of substances. According to the National Survey on Drug Use and Health, 19.7 million adults aged 12 and older struggled with a substance abuse disorder in 2017.
Treatment centers are available all across the U.S., but many are opting for short-term treatment instead of long-term rehabilitation, which may increase the risk of relapse.
Why Long-Term Treatment is Key to Recovery
Short-term recovery programs typically last 28-30 days, but the U.S. National Institute on Drug Abuse says addicts need a minimum of 12 weeks to recover.
A long term drug rehab program generally lasts 120-180 days, and requires the patient to remain at the facility during the course of the program.
Why are long-term programs more effective?
Removal from Triggers
Long-term rehab facilities remove patients from their everyday environments and routines. Short-term and outpatient programs don't require patients to change their routines, which means that they'll spend time with the same people who may have enabled their behavior.
Inpatient, long-term facilities allow for a fresh start with new people, a new environment and a new mindset.
Physical and Emotional Care
Long-term rehabs typically provide group therapy and/or individual counseling sessions in addition to medical detox and physical care.
In many cases, substance abuse is combined with mental health disorders. Addressing mental health issues, such as childhood trauma or a traumatic event, is crucial, as they often contribute to the substance abuse disorder.
Individual therapy will also provide patients with skills and tools to cope with triggers that may otherwise cause them to relapse.
Therapy may include:
Cognitive behavioral therapy
Multidimensional family therapy
Contingency management
Motivational interviewing
All of the above approaches are designed to modify the patient's attitude towards the substance.
New Routines and Skills
When patients live at a rehab facility long-term, they develop new routines and skills that will benefit them when they leave the program.
Most patients are required to do chores, and must follow the rules to stay at the facility. They may also be required to sleep and wake at certain times.
Patients focus intensely on their recovery, but they're also required to carry out the same everyday tasks they'll need to complete in the everyday world. This means that patients are better equipped to get back into a normal routine outside of the program.
Alternative Therapies
Many long-term facilities also offer alternative therapies and enrichment programs that add to the lives of patients. This may include:
Art and music therapy
Hypnotherapy
Animal-assisted therapy
Psychodrama therapy
Trauma workshops
When it comes to addiction treatment, long-term rehabs typically offer the most comprehensive, well-rounded programs. But the high cost of treatment makes this type of rehabilitation out of reach for many people in need. Insurance may cover the cost of treatment, but not every program will accept all types of insurance. Some of the cost may be covered, but not all of it.