Waynesboro YMCA, Waynesboro Golf and Country Club, announce partnership program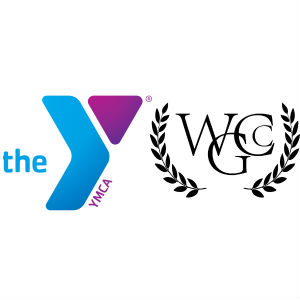 The Waynesboro YMCA and the Waynesboro Golf and Country Club announced today a partnership agreement that will allow Y members to access golf, tennis and swimming facilities at WGCC through special programming.
Waynesboro Golf and Country Club members will also gain access to YMCA facilities under the agreement, which will kick off May 21 with the launch of tennis and pickleball leagues.
The partnership will also include summertime swimming events, golf camps and more coming down the road.
"We are excited to partner with the Waynesboro Golf and Country Club to enhance our offerings for our membership and expose more families to the benefits of golf and all the Club has to offer," said Jeff Fife, executive director of the Waynesboro YMCA.
"Both organizations are critical to improve the health and increase recreation opportunities for the citizens of Waynesboro. We are excited to offer our members outdoor pickleball and tennis while utilizing the outdoor pool for swim lessons, water aerobics, and summer swim team practices. The possibilities are endless for this partnership," Fife said.
WGCC owner Kenny Bradley said the club is excited about the partnership with the YMCA.
"The YMCA is an important part of our community.  The work they do with the children in the community is very important, and anything we can do to support that is great," Bradley said.
"The work that the YMCA does with the children and families in the community is very important to us," said WGCC general manager Amanda Bradley. "Our goal at the Waynesboro Golf & Country Club is to support the community in every way possible.  Our work with the First Tee of Harrisonburg and now the YMCA are the first steps in our continued outreach."
"The Waynesboro Golf and Country Club is excited to provide a new opportunity to our community through our partnership between First Tee of Harrisonburg and the YMCA," said Tom Austin, director of golf and operations at the Waynesboro Golf and Country Club. "Community outreach is very important to Mr. Bradley and our members.  We are hopeful that our focus on Waynesboro families and our new membership for young families, and our partnerships with both the YMCA and First Tee of Harrisonburg, will help the community and most importantly the children of the community."
Joint Programs
TENNIS & PICKLEBALL (Must be both WGCC & Y Members)
From May 21st – August 23rd
May 21st – 25th is a free trial week.
Open 5:45pm-9:00pm. Tennis on Tuesdays and Thursdays.
Pickleball on Monday/Wednesday/Friday
AQUATICS   (Can be either WGCC or Y Member)
Stray Cats (summer swim team) practice on Mondays from 6-7pm
Water Aerobics on Friday mornings from 10am – 11am
Water Zumba classes TBA
World's Largest Swim Lesson is June 21st from 6-7pm (free to all)
YOGA/WINE MONDAYS   (Can be either WGCC or Y Member)
Start your week off right with some Yoga and wine in the ballroom.
Mondays from 5:30-7pm (Yoga is 6-7pm).
June 4th & 18th, July 11th & 25th, August 8th & 22nd
FIRST FRIDAYS FAMILY NIGHT (Can be either WGCC or Y Member)
Mom's & Dad's enjoy dinner and dancing while the kids have organized games/play in the pool.
June 2st, July 6th, & August 3rd. 7-10pm.
$15/family for childcare plus incurred dining expense
DUAL MEMBERSHIP RATES
To enjoy the benefits of both organizations – the Y and WGCC have new dual membership rates that include 10% rates, $25 off the first month, and no joiners free for the YMCA.
Comments