VMI Baseball: Keydets outlast Western Carolina, 9-8, in 10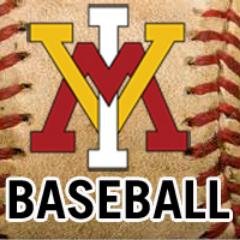 Sophomore second baseman Callen Nuccio hit a run-scoring double in the 10th inning to give the VMI baseball team a 9-8 victory at Western Carolina University Sunday afternoon in Southern Conference action. Freshman left-hander Will Lopez tossed 1 1/3 innings of scoreless relief to earn the victory and give the Keydets a series win over the Catamounts.
With two outs in the 10th, senior catcher Ryan Smoot was hit by a pitch, stole second, and scored on Nuccio's two-bagger. Lopez made the one-run lead stand up, leaving two runners stranded in the bottom half of the inning.
Red-shirt freshman Will Knight gave VMI a 3-0 lead in the third with a three-run shot to left center to score Jake Huggins and Smoot. VMI pushed the lead to 4-0 in the fourth on a double from Smoot.
Western Carolina scored twice in the bottom of the fourth but VMI answered with two more in the fifth on a Josh Hollifield double to move ahead 6-2. After the Catamounts scored two in the sixth, the Keydets countered with two more in the seventh on a two-run home run from Jon Clines. WCU added two in the seventh and tied the game in the ninth on a two-run homer from Justice Bigbie.
Junior right-hander Zak Kent started and worked seven innings, striking out nine while scattering 10 hits and two walks and giving up six runs. Huggins, Clines and Smoot each had two hits for VMI, who had 11 hits and six walks on the day. Huggins, Knight, Clines and Smoot each scored twice.
Matthew Koehler, Bigbie and Daylan Nanny each had three hits for Western Carolina (18-21/7-11 SoCon).
The Keydets (12-32/7-11) travel to Longwood University Tuesday for a non-conference game at 5 p.m.
Comments