Virginia Tech's first Giving Day draws over 4,800 gifts and more than $1.6 million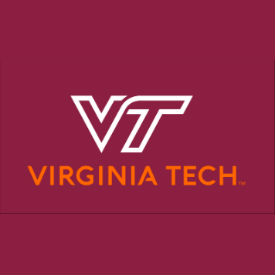 The Hokie nation celebrated a historic milestone over a 24-hour stretch earlier this week, kicking off a new annual tradition of giving to Virginia Tech as thousands of donors rallied to support the university on its first ever Giving Day.
Virginia Tech received more than 4,800 gifts totaling more than $1.6 million during the 24-hour online fundraising challenge that began at noon on March 20 and ended at noon on March 21.
"Virginia Tech's first Giving Day was a tremendous success, and we are grateful for the generosity of thousands of Hokies who supported this important tradition," said Charlie Phlegar, vice president for advancement at Virginia Tech. "When you give, you make a direct impact on the university's future. We hope Giving Day continues to support a new era of philanthropy at Virginia Tech."
Hokies from 48 states and nine countries participated in Giving Day. Together they gave gifts ranging from $5 to $100,000, supporting specific colleges and programs. Many Virginia Tech alumni worked with the university to help promote Giving Day
There were dozens of challenge and match gift donors for the 24-hour period. They included Nancy Dye, who matched gifts of $25 or more to the Corps of Cadets, up to $1,063, a figure that equals the total number of cadets in the corps this past fall.
"I have the utmost respect for Gen. Randal Fullhart [commandant of cadets] and the work that he does with the cadets, and a respect for the cadets for unselfishly being a part of something larger than themselves," said Dye, who served on Virginia Tech's Board of Visitors from 2012 to 2016.
Dye also supports the Corps of Cadets because her son is an officer in the U.S. Army.
"We are very patriotic," she said. "We are a military family. Certainly, Ut Prosim is what our family has always tried to embrace in our own lives."
Virginia Tech's motto is Ut Prosim, Latin for That I May Serve.
Hokies in Blacksburg, across the country, and around the world supported Giving Day.
Susan Gill, Virginia Tech's director of new media, oversaw the campus-wide project, while PRISM, a student marketing and creative agency at the university, designed promotional materials.
Several students who are part of the iSupport Virginia Tech Student Giving Campaign manned tables on campus on March 19 and March 20 to spread the word about Giving Day. They asked passing students to spin a wheel to answer questions about philanthropy at Virginia Tech, and they gave away Giving Day T-shirts, candy, and stickers.