Virginia Tech pledges to increase study abroad participation by 2020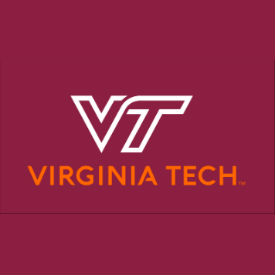 Virginia Tech has signed onto an international effort to double and diversify the number of U.S. students studying abroad by the end of the decade by joining the Institute of International Education's 
Generation Study Abroad
.
Fewer than 10 percent of all U.S. college students study abroad at some point in their academic careers, according to the Open Doors Report on International and Educational Exchange. The institute wants to double that number nationally.
Virginia Tech's goal is to raise the university's study abroad participation from its current rate of less than 17 percent to 23 percent of the student body. Spearheading the effort is the Global Education Office, part of Outreach and International Affairs.
Before joining Generation Study Abroad, the Global Education Office spent months identifying the barriers that can stop students from taking part in study abroad programs. Similar to what occurs at most institutions in the United States, Virginia Tech students often cite financial constraints or academic rigidity as the top deterrents to studying abroad. In some cases, students may be overwhelmed by the process of finding courses abroad that are applicable to their major and can generate credits for transfer back to Virginia Tech.
Guru Ghosh, vice president for Outreach and International Affairs, said, "Virginia Tech is committed to expanding study abroad opportunities for our students, to move them beyond being globally competent to being prepared for positions of global leadership. By being exposed to transformational learning experiences where they will be challenged past the inertia of formal daily habits, students will discover new ways of thinking."
Theresa Johansson, director of Global Education, said the office, with its recently increased staff, will take steps to encourage Virginia Tech students to study abroad, including:
Providing greater transparency about costs so students can plan financially.
Offering better web links to scholarships both on and off campus.
Collaborating with faculty members and academic advisors to better understand what students are looking for.
"We're also strengthening communication lines with essential units across campus to make the study abroad process clearer," she said.
The institute's initiative, launched in 2014, is based promoting peace and prosperity by increasing people's capacity to think and work on a global, intercultural basis. Allan Goodman, the institute's president, said, "Globalization has changed the way the world works, and employers are increasingly looking for workers who have international skills and expertise."
For almost 100 years, the institute has led efforts to expand opportunities for Americans to study abroad, including through the Fulbright Program. The Fulbright program at Virginia Tech is also administered by the Global Education Office.