Top News
Virginia Mainstream Project releases government reform proposals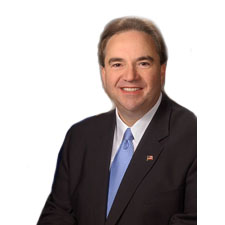 Lt. Gov. Bill Bolling's Virginia Mainstream Project today released a series of proposals that are designed to improve the structure and operation of Virginia's state government.  The proposed changes would impact the election and role of the Lieutenant Governor, approve gubernatorial succession, create a bipartisan redistricting process, implement the merit based selection of judges, establish a Government Performance Review Commission, change Virginia's two year budget cycle and mandate a review of all current exemptions to the Freedom of Information Act to improve governmental transparency.
"When I created the Virginia Mainstream Project, I said that one of VMP's goals would be to advance mainstream policy solutions to the important challenges facing Virginia.  Last month, we released a series of ethics reform proposals, and today we are releasing a series of proposals that are designed to improve the structure and operation of Virginia's state government.  I call on all candidates for Governor, Lieutenant Governor and Attorney General to support these proposals during the 2014 session of the Virginia General Assembly.  Taken as a whole, these proposals will help address most of the government reform proposals that have been advanced in recent years and make state government more efficient, more effective, and more accountable to the people of Virginia."
The following is a summary of the recommendations put forth by the Virginia Mainstream Project, including remarks from Lieutenant Governor Bolling on each of the proposals.
GOVERNMENT REFORM PROPOSALS FOR THE 2014 SESSION OF THE VIRGINIA GENERAL ASSEMBLY
CHANGES TO THE ELECTION AND ROLE OF THE LIEUTENANT GOVERNOR:
Require that the Governor and Lieutenant Governor run together as a ticket, similar to the President and Vice President. This would create a better opportunity for the Lieutenant Governor to be directly involved in a gubernatorial administration, and it would provide for greater continuity of leadership if the Lieutenant Governor is called upon to succeed the Governor.
Require that the Lieutenant Governor's position be a full time position and every Governor should assign specific duties to the Lieutenant Governor. This would enable the Lieutenant Governor to play a prominent leadership role in the governance of the state.
"The Office of Lieutenant Governor is one of the most underutilized offices in state government.  During the past four years, Governor McDonnell and I have demonstrated how the office can be used to make a positive impact on Virginia's government.  By having the Governor and Lieutenant Governor run together as a ticket, much like the President and Vice President, we can assure a team approach and provide greater consistency of leadership in the event of a gubernatorial succession; and by making the Lieutenant Governor's position full time and assigning specific duties to the Lieutenant Governor we can elevate the stature of the office and provide the Governor with a valuable partner in advancing his policy agenda."
GUBERNATORIAL SUCESSION:
Amend Virginia's Constitution to allow two consecutive terms as Governor. Virginia is the only state in America that limits its Governors to one term in office without an opportunity for re-election to a consecutive term. Under the amendment, Governors could serve two consecutive terms, but no more, in a model similar to that of the President of the United States. Removing the ticking time clock will ensure that Governors have the ability to take on complicated issues and long term projects, and make them less likely to kick the can down the road on tough issues. It will give voters the opportunity at the ballot box to voice support of, or opposition to, a governor's policies and proposals. Changing the law will require an amendment to the state's constitution – a process that requires passage of a bill by two consecutive General Assemblies. The measure then must be approved by voters in a referendum.
"Virginia is the only state in the nation that does not allow a Governor to serve two consecutive terms of office.  By removing this barrier and allowing gubernatorial succession we can provide stronger executive leadership and continuity of leadership for our state.  Gubernatorial succession is working in every other state in the nation.  It's time we gave it a try in Virginia."
BIPARTISAN REDISTRICTING:
Establish a bipartisan redistricting process in Virginia.  Bipartisan redistricting reform will increase competition, decrease partisan polarization, and make government more accountable to the voters. The goal of the bipartisan redistricting process would be to form legislative districts that are compact, contiguous and share common interests – districts that are drawn with the best interests of citizens in mind, not the best interests of politicians.
Create a bipartisan redistricting commission, comprised of Virginia citizens who have not held any elected office for at least ten years.  The commission would select its own non-partisan chair and would provide citizens with access to the process through public meetings, proposed maps online and a website that will allow public comment.
"The redistricting process in Virginia is broken.  The process is currently designed to advance political party control and incumbent protection and nothing more.  As a result, many legislative districts are gerrymandered and confusing, and very few legislative districts are competitive.  By moving to a bipartisan redistricting process we can take the focus off of politics and power and make certain that legislative districts make sense to voters.  Legislative districts should be compact, contiguous and have common interests, and promoting competition will help improve the quality of public debate and representation."
MERIT BASED JUDICIAL SELECTION:
Prohibit state legislators from picking judges. Establish a bipartisan judicial selection system in Virginia including a bipartisan judicial selection commission in order to pick judges which will improve transparency and eliminate frequent horse trading done by legislators.
"In the past ten years, the Virginia General Assembly has failed to fill more than 50 judgeships.  These judgeships have had to be filled by the Governor or by local courts on a temporary basis.  In addition, many judgeships are often filled on the basis of political patronage or horse trading.  I've seen the process first hand, and it isn't pretty.  Judges should be selected on the basis of merit and qualification, and no other consideration, personal or political, should be a part of that process.  By creating a non-partisan Judicial Selection Commission to recommend judicial appointees we can take politics out of judicial selection and improve the integrity of the judicial selection process."
ESTABLISHMENT OF GOVERNMENT PERFORMANCE REVIEW COMMISSION:
Establish a commission to review all major state agencies and boards on an eight-year cycle and advise the General Assembly on the elimination of waste, duplication, and inefficiency on the part of such agencies. It will consist of 14 members, including six members of the House of Delegates to be appointed by the Speaker, four members of the Senate to be appointed by the Senate Committee on Rules, the Lieutenant Governor and three citizen members appointed by the Governor. Unlike JLARC, which reviews certain agencies when charged by the General Assembly, the Commission will conduct a continual review of state government.
"Virginia's state government is a very large operation.  The state budget is currently $88.5B, and state government consists of literally hundreds of different secretariats, departments, agencies, boards and commissions.  Managing an organization this large is difficult, even under the best of circumstances.  By creating a Government Performance Review Commission we can make certain that each agency of state government undergoes a professional and thorough evaluation on a periodic and systematic basis.  This will help improve the efficiency and effectiveness of state government operations, and it has the potential of saving taxpayers hundreds of millions of dollars by eliminating unnecessary, redundant or inefficient state programs or practices."
CHANGES TO BUDGET CYCLE:
Require the budget cycle be altered so that the incoming Governor adopts his/her first budget in the first year in office and second budget in the third year in office. Currently, Virginia works on a two-year budget calendar, so a new Governor's first budget is, in fact, crafted by his predecessor, and his only full chance to put his stamp on the budget comes halfway through his one term.
"Virginia's current practice of adopting a state budget in even numbered years creates numerous difficulties.  For example, an incoming Governor always inherits a budget proposed by the outgoing Governor; and an incumbent Governor only has a chance to present one two year budget during his term of office.  By moving the Commonwealth's budget cycle from even numbered years to odd numbered years, we can address all of these issues.  An incumbent Governor would be able to propose two full budgets during his term in office, which would improve the integrity of the budgeting process and make certain that the budget is focused on achieving realistic policy objectives, as opposed to political objectives."
REVIEW OF FOIA EXEMPTIONS:
Require the Freedom of Information Advisory Council to review all current FOIA exemptions and make recommendations on which exemptions should be removed or amended in order to ensure that Virginia has the fairest open government standards.
"When I was a State Senator, I chaired the General Assembly's Freedom of Information subcommittee.  In that capacity, I learned firsthand how important it is for us to protect citizen access to public meetings and information held by government agencies.  In 1999, I wrote the legislation that revamped Virginia's Freedom of Information Act.  Unfortunately, over the past 14 years the General Assembly has added numerous exemptions to the FOIA, all of which have made it more difficult for citizens to get access to information they should be entitled to.  By asking the Freedom of Information Advisory Council to review our current FOIA and make recommendations on how the act can be strengthened, we can return to the original purpose of the 1999 legislation and make certain that transparency in governmental operations is a high priority in Virginia."