Virginia Department of Forestry invests in next generation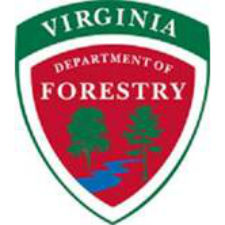 The Dabney S. Lancaster Community College received a wildland firefighting bulldozer and transportation truck from the Virginia Department of Forestry on Tuesday. The equipment had been retired from firefighting service and will now enhance the school's forestry training program.
VDOF received funding from the Virginia General Assembly to replace a significant number of its fleet of firefighting dozers during the past couple of years. Consequently, the agency was able to donate a gently used dozer and transport to DSLCC.
"Rather than selling these vehicles at auction and using the proceeds to purchase new equipment, we chose to donate this tractor-transport unit to the only accredited forestry tech program in Virginia," said Virginia State Forester Rob Farrell.  "We value the next generation of forestry professionals and see this gift as an investment in the future of the forestry sector, and hopefully, the VDOF workforce."
"We are extremely pleased and thankful to have a partnership with the Virginia Department of Forestry," stated Dabney S. Lancaster Community College President Dr. John Rainone. "As we continue the work of training the next generation, it is encouraging to know that the Commonwealth recognizes the significant impact of the DSLCC forestry program on the state's economy, as well as our own regional and local economy."
"The impact that the addition of the bulldozer and truck will make to the DSLCC forestry department is immense," shared DSLCC Forestry Program Head Scott Reigel.
"I am so very thankful for the continued partnership with VDOF. Their support makes a significant impact on our forestry program and the caliber of student that DSLCC is able to produce," added DSLCC Forestry Department Assistant Professor Billy Newman