Sports
Virginia and Amtrak announce new daily roundtrip between D.C. and Roanoke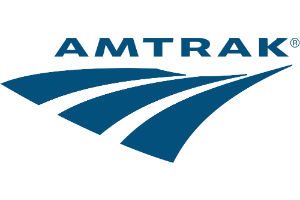 A new daily roundtrip option between Washington D.C. and Roanoke provides Virginians with two options to travel from the nation's capital and the Blue Ridge Mountains.
The Virginia Passenger Rail Authority (VPRA) and Amtrak said in a press release that the new roundtrip departs from D.C. at 8:05 a.m. and arrives in Roanoke at 1 p.m. The return trip leaves Roanoke at 4:30 p.m. and arrives in D.C. at 9:28 p.m. The route includes stops in Alexandria, Manassas, Culpeper, Charlottesville and Lynchburg.
"With a 7.8 percent increase in ridership on the Roanoke route in May compared to May of last year, it's clear that Virginians in the Blue Ridge region value rail as a transportation option," DJ Stadtler, VPRA executive director, said in the press release. "This second roundtrip will provide more flexibility for those traveling to and from Washington and points north, including Philadelphia, New York and even Boston."
Established in 2020 to promote, sustain and expand the availability of passenger and commuter rail service in Virginia, VPRA plays a critical role in reducing current and future traffic congestion on Virginia's highways, promoting economic development and connecting communities by passenger rail. Amtrak has connected America via train travel for 50 years.
"Amtrak is proud to partner with Virginia to bring more service to this mountain city and mark another significant milestone in the growth of passenger rail in the Commonwealth," Amtrak CEO Stephen Gardner said in the press release. "Traveling by train is an attractive option for residents who want to venture out on a national network and for people who want to visit the area and explore a vibrant downtown, outdoor amenities and endless trails."
Roanoke Mayor Sherman P. Lea Sr. said the city is excited to see a second roundtrip option to Roanoke. "It is important that we are able to offer a convenient and affordable travel option to our city residents and surrounding communities and encouraging to see the increased ridership in Roanoke."
The second roundtrip is made possible by the Western Rail Agreement, which VPRA and Norfolk Southern Corp. signed in late June. The agreement allows Virginia to acquire approximately 28 miles of Norfolk Southern-owned "V-line" right-of-way from Christiansburg to the Salem Crossovers. Future plans of the agreement include expansion service into the New River Valley.
Tickets are available for purchase on Amtrak.com, Amtrak mobile apps, or by calling 800-USA-Rail.