VCU Medical Center reverified as Level I trauma center until 2020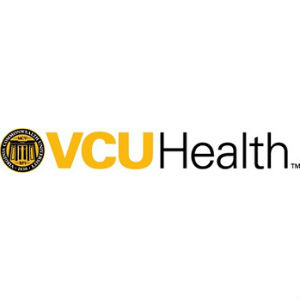 The American College of Surgeons has renewed its verification of VCU Medical Center as a Level I trauma center, recognizing the hospital's dedication to the highest  quality care within and beyond hospital walls through teaching and research, as well as injury and violence prevention programs. VCU Medical Center is the only Level I adult, pediatric and burn trauma center in the region and the longest-standing, state-designated trauma center in Virginia.
"We have been honored to carry the highest recognition for any trauma center in the nation for 12 consecutive years," said Marsha Rappley, M.D., vice president of VCU Health Sciences and CEO of VCU Health System. "Being a Level I trauma center today is as much about excellence in patient care as it is about advancing medical research, teaching, community outreach and providing resources people in Virginia need to stay safe and healthy through prevention."
As a Level I trauma center, VCU Medical Center is equipped to handle the most serious types of trauma cases for adults and children 24 hours a day, seven days a week. It is the only trauma center in the region with 10 dually board-certified doctors in trauma and critical care. Annually, more than 4,000 trauma patients are admitted to VCU Medical Center for the highest level of care. Patient outcomes reflect the exceptional competence in patient treatment, with lower-than-average mortality rates reported by the ACS National Trauma Data Bank.
ACS evaluates the spectrum of care to address the needs of all injured patients during its verification process, encompassing the prehospital phase through the rehabilitation process. The Center for Trauma and Critical Care Education at VCU Medical Center is the largest center for prehospital and trauma training in Virginia, educating more than 5,000 aspiring paramedics in addition to resident physicians and nurses each year. To engage communities in injury and violence prevention, VCU Medical Center operates 13 evidence-based prevention initiatives, designed to target the specific needs of Central Virginia.
"Our care starts well before a patient is admitted and continues long after the medical intervention ends," said Michel Aboutanos, chief of trauma at VCU Medical Center. "Being reverified as a Level I trauma center speaks to our ongoing commitment to make a sustainable impact in the lives of the people we serve."
One of the flagship prevention initiatives, "Bridging the Gap: Emerging Leaders," engages high school students ages 14 to 18 in a nine-month hospital community-based program to reduce youth violence. Teens learn positive strategies to avoid using violence, explore health care career options and receive ongoing case management.
"Patients don't think of Level I trauma centers as places for services that benefit their well-being beyond their immediate medical need," said Amy Vincent, assistant director of VCU Medical Center's injury and violence prevention program. "That's what distinguishes Level I trauma centers from other critical care facilities. Being treated at a trauma center with Level I verification gives patients access to resources like legal counsel or housing assistance that they may not have been able to receive elsewhere."
ACS is a scientific and educational organization of surgeons founded in 1913 to raise the standards of surgical practice and to improve the care of the surgical patient. The college has more than 72,000 members, and it is the largest organization of surgeons in the world. An on-site review precedes each verification, which is valid for three years.