Top News
Valley Veterans Ride for Heroes: Fundraiser set for Sept. 9
District 11 of the Virginia Veterans of Foreign Wars is sponsoring the Valley Veterans Ride for Heroes and Family Festival on Saturday, Sept. 9, in Staunton.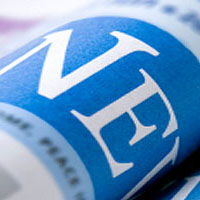 The event is a fundraiser to support Boulder Crest Retreat, a therapeutic and wellness center located in Bluemont for combat veterans and their families dealing with physical wounds and mental trauma of their war experiences.
The ride has two routes, a 50- and 24-mile, with start and finish at Gypsy Hill Park gym in Staunton. The routes go north out of Staunton and pass through beautiful rolling farm land and countryside with views of the Allegheniy and Blue Ridge Mountains. There are six rest stops/aid stations on the 50 mile route, named for a significant military battle or campaign tied to Shenandoah history and the Augusta Militia/Stonewall Brigade/116th Brigade, giving the rider an opportunity to ride through history.
The American Revolution rest stop will be at the pre-Revolutionary home of Augusta Militia commander Col. George Moffett, who fought at the battles of Point Pleasant and Guilford Courthouse. The rest stop for Jackson's Valley Campaign, near North River, will have a display presentation by the Shenandoah Valley Battlefield Commission, as well as re-enactors from the 10th Virginia Infantry. Other rest stops will be the Battle of Midway (at the midway point of the 50-mile course in Bridgewater), D-Day/Omaha Beach, Vietnam, and the Berlin Airlift & American Air Power.
The event will start with opening ceremonies at Gypsy Hill Park at 8 a.m. that will include brief remarks by the state VFW Commander, Mike Boehme. While the ride is going on, a family festival at Gypsy Hill Park will celebrate the ride and veterans. The festival is from 10 a.m. to 3 p.m. and is open to everyone in the community with food vendors, static displays in the parking lot, karate demonstrations, games and activities for children, and display tables and games in the gym.
There will be displays from local museums to include the Stonewall Brigade Museum, Staunton Military Academy Museum, Augusta Military Academy Museum, and the Woodrow Wilson Presidential Library.